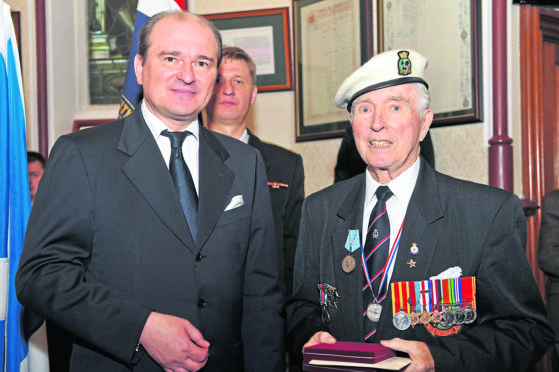 He survived the brutal Arctic convoys, was Firemaster of the Highlands and Islands Fire Brigade for nine years and introduced Highland games to Moscow.
But the flame of life that kept Bill Shand going to the age of 93, lifting weights and telling stories, went out this week.
Bill was born on March 30, 1925, into the Inverness home he shared with grandparents, parents and an older sister Margaret.
His son, Eric, said; "As a child my father's playground was the old slaughterhouse, Cromwell's Citadel and the harbour shoreline.
"He recalled being sent by his granny with a pail to get a bucket of blood to take back to the house so she could make black pudding."
Aged 17, he joined the Navy and became part of the Arctic Convoys, missions which helped turn the tide of war into an Allied victory.
"They got pulled out of the convoys and sent to London where they learned they'd been recruited for the highly secretive D-Day invasion.
"Dad was a wireless operator and his ship was despatched to Arramanches.
"He worked in locked room but went up on deck at times to witness those making the ultimate sacrifice on the beaches, describing it as "seeing stuff flying everywhere."
"He hated the war and said most of the time he was scared and upset and lost lots of friends. He was put on a charge four times for questioning orders, which was part of his character."
---
>> Keep up to date with the latest news with The P&J newsletter
---
When hostilities ceased he worked in Whitehall for 18 months before returning to Inverness in 1947 and a year later joined the Highland Fire Brigade, rising to the rank of Firemaster.
"Big incidents during his time included The Playhouse Cinema in Inverness burning down," said Eric.
"Dad said he was the last one out of the building.
"There was also a huge forest fire in Carrbridge which closed the railway line and A9 and was so fierce they lost a fire engine and had to run for their lives.
"He often witnessed horrific events and coped with it through sport, family and the camaraderie of colleagues."
Post-retirement, he was a local councillor for Nairn.
"He and former provost, Sandy Park took the first Highland games to Moscow and he was a great supporter of the children of Chernobyl visiting here." said Eric.
At one commemorative ceremony in Glasgow, a little girl gave the convoy survivors a Christmas card which said: "Hello Mr Hero, we would like you to accept this card from we Russian children."
Bill Shand died on November 11 and is survived by his wife Margaret, sons Martin, 62, and Eric, 56, daughter-in-law Susan, and grandchildren Matthew, Laura, David, Sam, step-grandson Finlay and great grand-daughter, Jess.
His funeral will take place on Wednesday at Nairn Old Parish Church.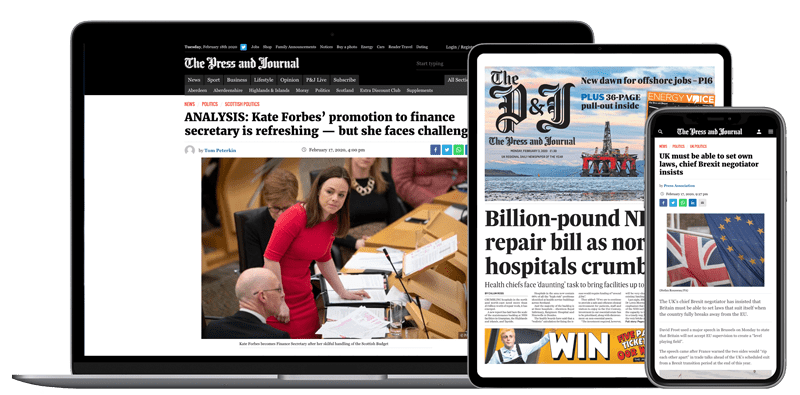 Help support quality local journalism … become a digital subscriber to The Press and Journal
For as little as £5.99 a month you can access all of our content, including Premium articles.
Subscribe