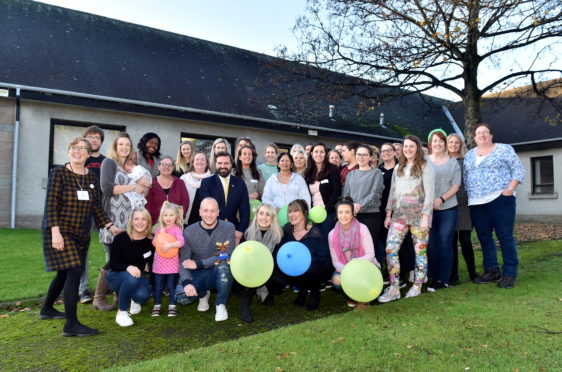 Dozens of care staff and workers have been enrolled on a new training scheme to show them the best ways to build relationships with children.
Around 70 members of the city council's children's services workforce are being given Theraplay training as part of a £100,000 fund to boost their skills.
The sessions are based around teaching activities such as peek-a-boo and clapping games which adults can play with youngsters to boost their self-esteem, attachment and trust.
In doing so, it helps the child to feel secure and cared for.
Theraplay trainer and clinical psychologist Emily Barnbrook said: "This project is about strengthening the relationships between parents, caregivers and children by giving them playful, loving experiences.
"These can be used in a variety of ways including schools and youth groups, and by the general population.
"Everything in this therapeutic approach has been drawn from what we know about what works in healthy parent-child relationships."
She added: "It's a really structured way of supporting parents to understand and meet the needs of their children.
"It helps them to engage with their children in delightful, fun, loving interactions."
Absolutely delighted to see the product of our significant investment in mental health funding for young people today. Some very interesting discussion about implementation and ongoing benefits afterwards. Look forward to hearing about the range of therapeutic work going forward.

— Cllr John Wheeler (@CllrWheeler) November 15, 2018
John Wheeler, convener of the city council's education operational delivery committee, paid a visit to one of the sessions yesterday to see how the training was progressing.
He said: "I'm absolutely delighted that we have been able to identify and secure such a significant sum – part of which is to help develop our workforce to help ensure better outcomes for our children and young people.
"In developing these skills we are raising the bar in tackling the important issue of young people's mental health and wellbeing, which is a huge priority for us."