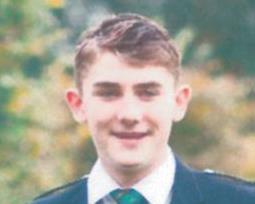 Police are appealing for information following the disappearance of a teenager from Aberdeen.
Liam Smith is reported missing and was last seen at around 12:00pm on Saturday in the Queens Road area of the city.
A police statement describes the 16-year-old as "white, 6'4" and has short brown hair, slim build.
"Liam is wearing dark top, blue jeans and Nike Air Max trainers and carrying a North Face backpack."
Anyone who has seen sightings of Liam is asked to contact Police Scotland on 101, quoting incident number 1302.