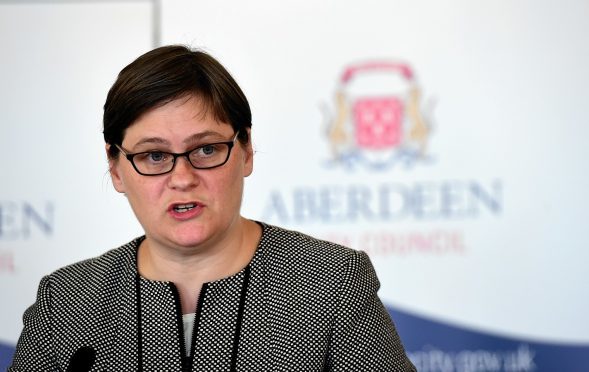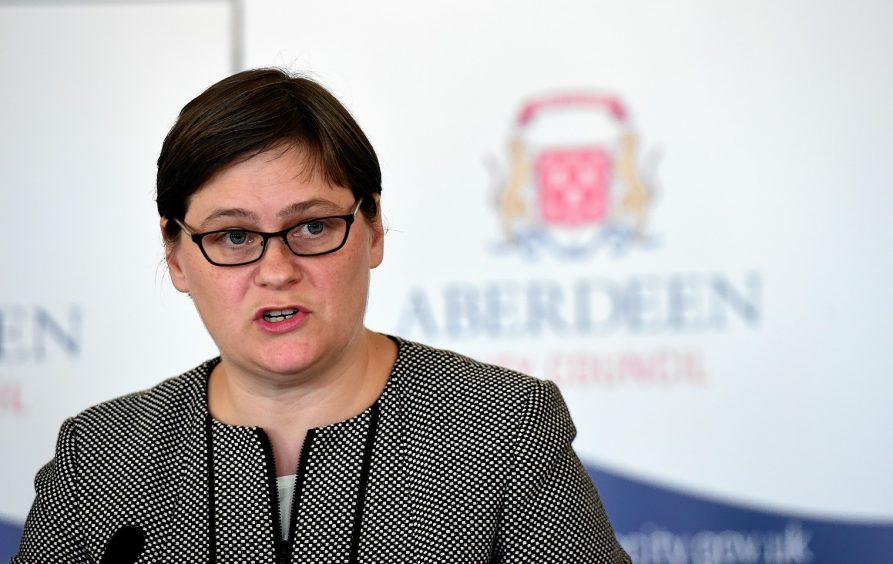 The top council official in Aberdeen has been asking taxpayers to pay thousands of pounds so she can routinely stay overnight in city hotels, it can be revealed.
A Press and Journal investigation has found that the local authority's chief executive, Angela Scott, has used more than £7,500 of public cash to pay for almost 100 nights at hotels in the Granite City.
It is understood that she has been regularly staying in guest accommodation because she has not relocated north from her home in Dundee since she landed the £148,000-a-year job in 2014.
---
---
Aberdeen City Council has insisted there are "operational requirements" for the hotel stays and that the spending complies with its policies.
But Councillor John Reynolds, a member of the authority's ruling administration, said: "I'm quite surprised that she is claiming for hotels in Aberdeen given she is an Aberdeen employee, particularly a chief executive, on a reasonably good salary.
"Why would she need to stay in a hotel in Aberdeen? Maybe it is something our audit and risk committee will look into."
Tommy Campbell, regional organiser for the Unite trade union, said no other local authority worker would be able to stay in hotels in the city where they work at a cost to the public purse.
"This is outrageous and it reflects once again that there is an 'us and them' attitude at the council," he said.
"Where was this approved and who approved it? Who is the person that signs off the chief executive's expenses?"
Ms Scott – who is overseeing £125 million of savings at the council over five years – stayed at the DoubleTree by Hilton hotel for 67 nights between July 2014 and July 2018.
There were a further eight nights at the four-star Norwood Hall in the period, 15 at a Premier Inn in Aberdeen, two nights at the Holiday Inn, and one night each at Ardoe House, Jury's Inn, Park Inn, the Mariner, the Brentwood and the Hallmark Hotel.
In the 2017/18 financial year alone, the council paid out £1,875 for its chief executive to spend 25 nights in Aberdeen hotels.
Nearly all of the hotel stays in the first two years of her tenure were listed in an account under "conferences", while almost all of the rest since June 2016 were reported as "travelling expenses".
Last month, the Press and Journal reported details of the expense claims of all 13 council and NHS chief executives in the north and north-east.
Ms Scott had the lowest of them all, with the city council saying in response to a freedom of information request that she had spent just £65.50 on four items in three years.
When asked about the figure, the local authority clarified that spending on accommodation and other expenses were not included in the response because it said these were not expense "claims", but paid using other means.
The hotel stays emerged after the P&J subsequently requested further details on payments made on behalf of Ms Scott.
Councillor Alex Nicoll, city growth and resources spokesman for the opposition SNP group at the council, said: "When it comes to elected members, public bodies and public officials, transparency is fundamental.
"The fact that we have a situation whereby expenses differ from those previously stated in the public domain is unhelpful and will no doubt pose a number of questions for many people.
"Given the likely public interest there will be, I do feel it would be helpful for the council to be proactive and issues a full list of expenses incurred."
An Aberdeen City Council spokesman said: "The accommodation costs relate to operational requirements and comply with council policy."
Angela Scott
Angela Scott became chief executive of Aberdeen City Council at the age of 42 in July 2014.
She previously joined the local authority in October 2013 as director of corporate governance, having served as a non-executive director of NHS Tayside, and as head of the Chartered Institute of Public Finance and Accountancy (CIPFA) in Scotland, Northern Ireland and Wales.
At the time of her appointment, Ms Scott was the fourth person to occupy the top job in just six years, following Valerie Watts, Sue Bruce and Douglas Paterson.
Under her leadership, Aberdeen City Council became the first authority in Scotland to raise funds through the capital markets after issuing stock market bonds worth £370 million in 2016.
She was also in charge at the local authority when Cults Academy pupil Bailey Gwynne was stabbed to death in 2015, and during the review which was subsequently held into the tragedy.