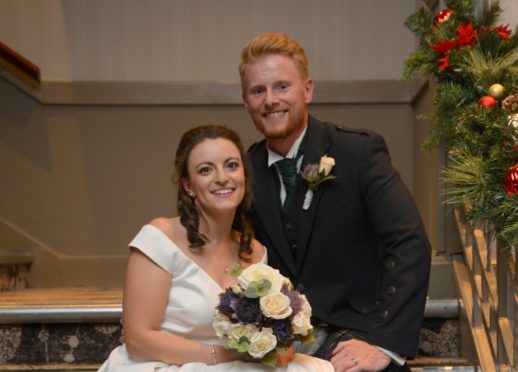 A north-east couple had their wedding ruined by "rampaging" students at an Aberdeen hotel during a melee which left a gran with a severe head injury.
Ellon pair Lee and Lucy Gilray's reception was held at the DoubleTree by Hilton Aberdeen Treetops on Saturday, at the same time as the Aberdeen University Medical Society had a social function at the venue.
But their evening took a turn for the worse when the students' party spiralled out of control leaving guests at the wedding reception frightened and feeling threatened.
Mr Gilray's terrified gran, Elizabeth Swan, 85,  was trying to escape the disturbance when she fell down a set of stairs, leaving her with a three-inch gash on her head which required staples and an overnight stay in hospital.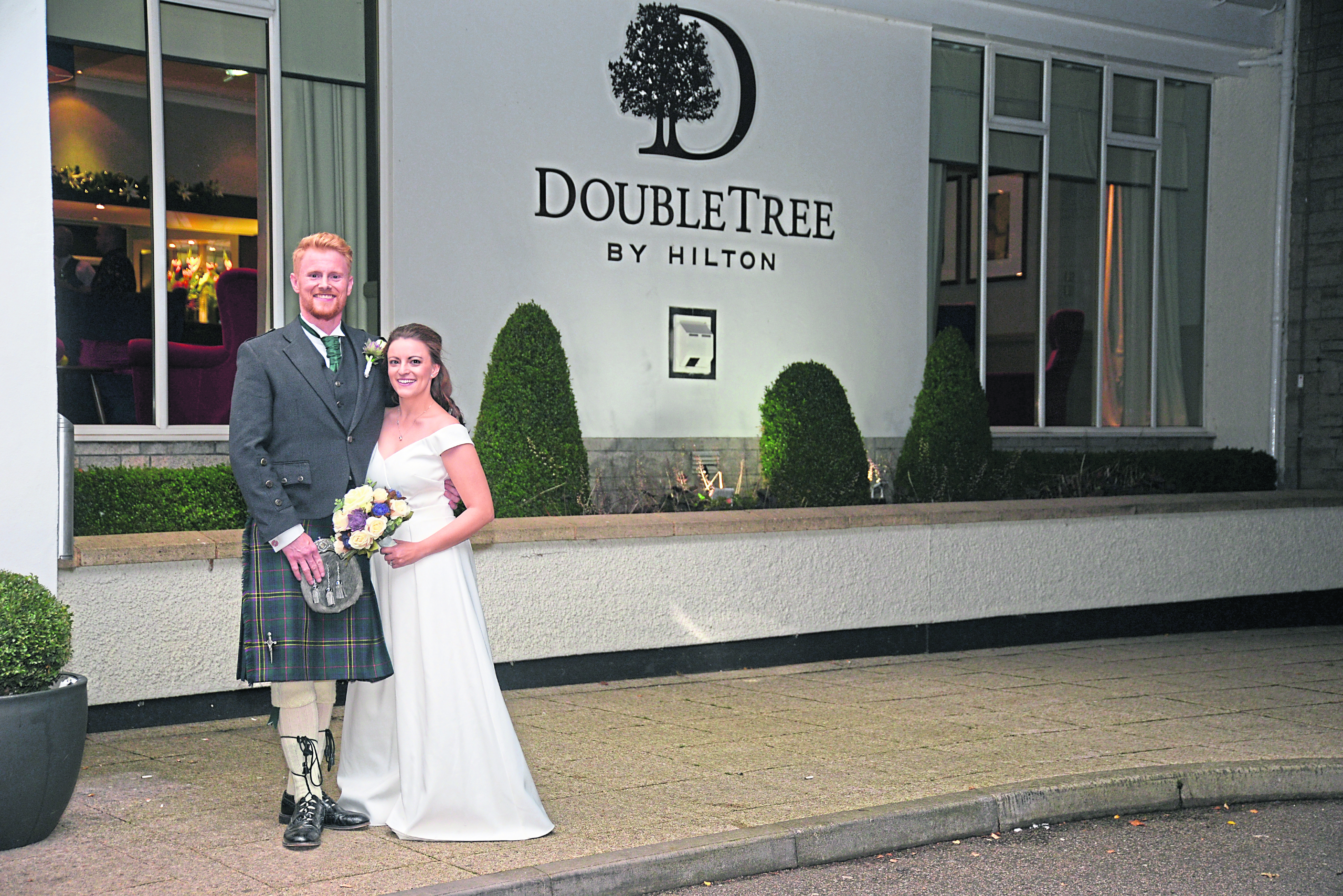 He said: "They damaged property and intimidated and scared our guests.
"We were all a witness to their behaviour – these people need to wise up."
Mr Gilray's sister, Ashley Wilson, said the special family occasion had been "ruined".
---
---
"I'm just gobsmacked at how appalling their behaviour was," she said.
"This is the future of the NHS, and their behaviour was just disgusting.
"They vandalised things, they vandalised the bathroom, threatened guests, they were throwing crockery, bottles and glasses in the middle of the car park.
"They also managed to knock down three heavily cemented bollards.
"They just rampaged through everything in their path.
Both the university and medical society said they were working together to establish what had happened.
A university spokeswoman said: "The university takes any complaints regarding the behaviour of its students extremely seriously and we have drawn this matter to the attention of the president of our students' association."
Meanwhile, the students' association said the organisation did not "condone or tolerate" anti-social behaviour of any kind.
"We expect students to represent the students' association and conduct themselves in a manner which demonstrates respect for their environment and the wider community.
"We are currently carrying out a full investigation into this event to better understand the situation."
A spokesman for Hilton Treetops said the hotel had appropriate security and management present on the night.
He added: "We always act on the safety of our customers as priority and we followed the necessary protocol to ensure this was adhered to."