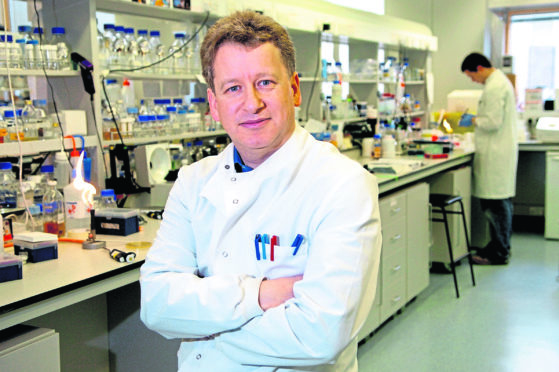 Dozens of academics from a vital medical research unit have been poached from a north-east university, sparking fears about its reputation.
The Press and Journal can reveal that at least 16 staff, including five professors, have been plucked from Aberdeen University's immunology sector.
It is understood they have followed Professor Neil Gow to Exeter University, who left the north-east to take up a role as deputy-chancellor last year.
The news comes the same week as Opportunity North East announced a new £40 million facility to promote life sciences in the region.
The university has confirmed discussions are ongoing with the researchers, who were employed in its fungal group.
The unit studies a range of health issues, from life-threatening diseases affecting the developing world to every day conditions such as athlete's foot.
Currently the university has 600 researchers employed across the various disciplines at taught at the 523-year-old institution.
---
---
But fears have been raised that an "exodus" of academic staff may harm the world-renowned university's reputation, which could lead to funds drying up.
A well-placed source said: "What's concerning is that if the university continues down this road it could be reduced from one of the best research facilities out there to a middle-of-the-road one.
"If they allow the research element to dip it will have a knock-on effect throughout the university."
Last night, a north-east MSP said he hoped some of the academics could be persuaded to stay.
Tom Mason said: "The University of Aberdeen carries out world-leading research, so it is no surprise that other institutions may wish to poach staff.
"However, the loss of a team such as this one would undoubtedly come as a blow.
"If discussions are indeed ongoing, I hope that means there is a chance that this group of professors and staff may stay."
A spokesman for the university said: "We are aware that five researchers and a small number of staff on fixed term contracts within the Aberdeen Fungal Group are planning to take up a new opportunity.
"We have recently significantly increased our teaching capacity in immunology so there will be no impact on teaching.
"Given the huge global concern around antimicrobial resistance, and the prediction that within 25 years this will cause more deaths than cancer, we are taking this opportunity to refocus our research.
"We plan to create a new centre for infection that our world leading scientists, together with industrial partners, can use to lead the fight in discovering new ways of overcoming resistance of bacteria and fungi.
"These developments are at an early stage but we are excited by its potential."
Exeter University confirmed the appointment.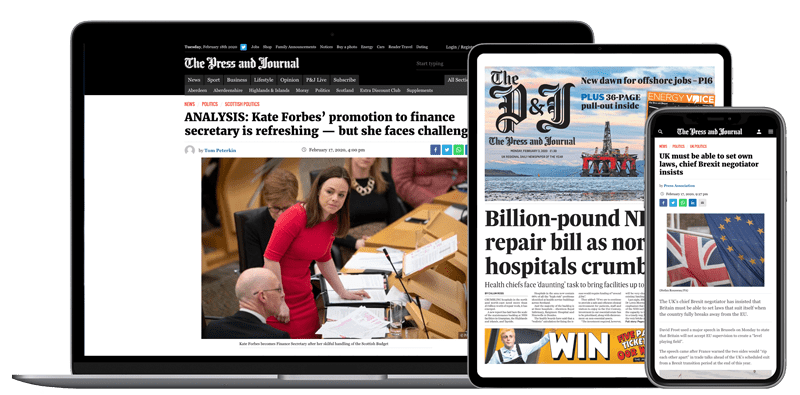 Help support quality local journalism … become a digital subscriber to The Press and Journal
For as little as £5.99 a month you can access all of our content, including Premium articles.
Subscribe