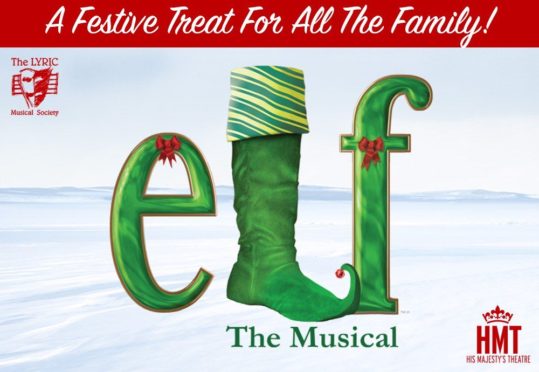 A gleeful Aberdeen audience entered the festive season slightly early last night as a stage version of popular Christmas movie Elf visited the city.
The musical comedy, about a man who has been raised by Santa's elves and believes himself to be an overgrown member of the North Pole toy-making fraternity, lost none of its charm as it was translated to the stage at His Majesty's Theatre.
Torry teacher, Gavin McKay made his pupils proud as he entered a star turn as protagonist Buddy.
Much of the laughter came from the "fish out of water" predicaments the wide-eyed innocent found himself in after relocating to New York to meet his real family.
McKay's winning performance, coupled with an impressive singing voice, soon had the audience on his side.
Robert Gordon's College pupil, Archie Maclean, also impressed in his first role with the local Lyric production company, as Buddy's younger half-brother.
The set design also impressed, with a looming New York skyline serving as backdrop to much of the action.
The show perhaps ran a bit long, clocking in at two hours and 40 minutes including the interval, and some songs could have been trimmed to hurry the plot along.
However, as the feel-good spectacle reached its sparkling and spectacular conclusion, any complaints were quickly swept aside in a flurry of fake snow.
Elf The Musical will run until Saturday night.