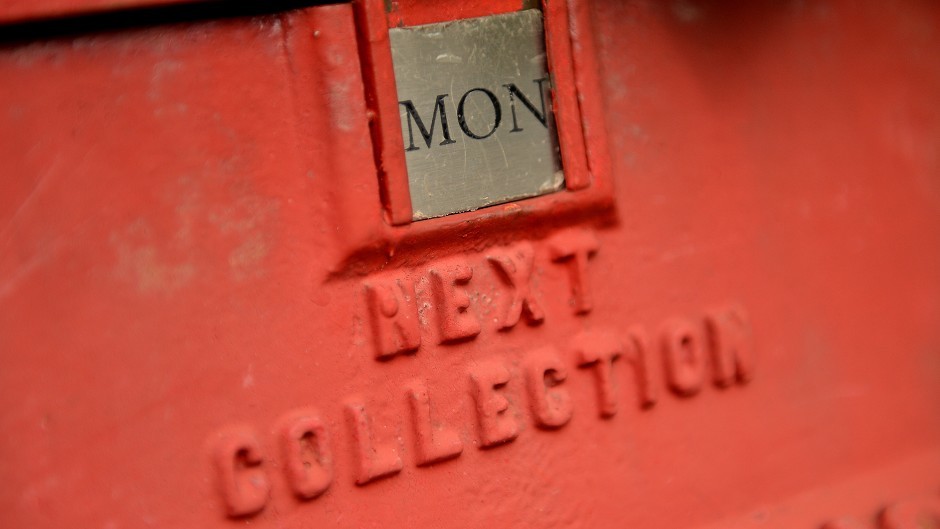 Unions are preparing for a Day of Action to protest against the privatisation of a beloved Aberdonian institution.
The Communications Union (CWU) launched the Save Our Post Office campaign in response to the announcement that 74 Crown offices across the country would be franchised to WH Smith.
Last month it was announced that more than 200 post offices would run under a franchise arrangement with the retailer.
CWU argue the move will cause hundreds of job losses and drastically cut services to communities.
On December 1, union members across the United Kingdom will campaign against the privatisation and in the Granite City efforts are being focused on Aberdeen's Crown Post Office.
Protesters will meet outside the institution, on St Nicholas Street, between 11am and 2pm to oppose the planned privatisation.
Alan Robertson, chairman of the Aberdeen South Constituency Labour Party and a member of CWU, said: "This is the latest blow to the Crown network.
"Our last Crown Post Office in Aberdeen is on the list of 74 Crowns to be franchised over to WHSmith.
"This will mean the loss of a dedicated, highly trained, well paid workforce – to be replaced with poorly trained, low paid, unmotivated staff.
"Post Office Limited will not stop until every Crown is gone and all Post Offices are in the back of small supermarkets.
"We need to remember that this is is still a publicly owned company and the public still have a stake in the Post Office."
North East MSP Lewis Macdonald added: "With so much focus on the mess the Tories are making of Brexit, it is easy to miss the fact that Mrs May's government is doing damage in lots of other ways at the same time.
"The Prime Minister has said austerity is over, yet still she is quietly selling off our most valued public services.
"I know many Post Office customers will want to get behind Post Office staff in saying: enough is enough, stop selling off our public services."
Under the new agreement, 41 branches are planned to be relocated into WHSmith stores in 2019.
The retailer will continue to oversee the 33 post offices that are already hosted in their stores.
Roger Gale, network and sales director at Post Office said: "We have worked with WHSmith successfully for more than a decade and our partnership with them helps to secure our services on high streets for years to come.
"We're continuing to respond to unprecedented change on high streets and in consumer trends.
"By adapting to the needs of customers we're making sure Post Offices will matter even more tomorrow than they do today, with services available when and where people want them, in convenient locations and open for longer hours, including Sundays."
The "Save Our Post Office" Campaign will take to the streets of Aberdeen on Saturday, December 1, with participants gathering outside Marks & Spencer's on St Nicholas Street.
To find out more about the campaign go to www.saveourpostoffice.co.uk.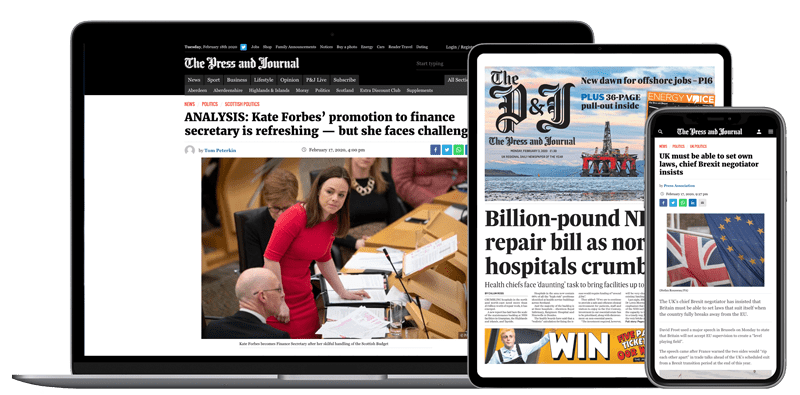 Help support quality local journalism … become a digital subscriber to The Press and Journal
For as little as £5.99 a month you can access all of our content, including Premium articles.
Subscribe