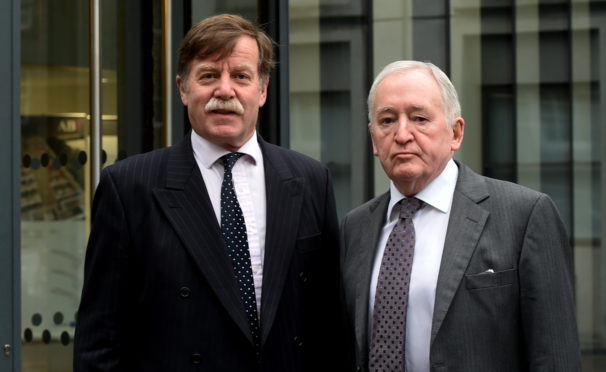 A top surgeon is taking legal action against NHS Grampian amid claims he was forced out of his job for siding with a colleague who sued the health board for £100,000 after being racially abused.
Dr Nick Renny gave evidence when orthodontist Sumithra Hewage lodged a claim stating that she was bullied and harassed by two senior nurses, and suffered sexual and racial discrimination.
He has now launched a lawsuit of his own, and a tribunal in Aberdeen has heard how a toxic atmosphere among senior staff in his department became so severe that it put patients at risk.
The experienced surgeon and dentist resigned from the health board after 20 years in 2016, three years after his fellow consultants raised concerns about what they believed to be his "dangerous and outdated" surgical practices.
He believes he was unfairly ousted and could be awarded more than £70,000 in damages if the tribunal finds in his favour – though Dr Renny says the "principle" of the legal action is more important.
But health bosses have accused the veteran medic of "becoming paranoid" that his colleagues were out to get him and stubbornly refusing to make amends with them.
Dr Renny's solicitor, Frank Leferve, said: "Dr Renny was one of the main witness for Mrs Hewage in her highly successful case, and he sees his own problem being revenge for that."
---
---
NHS Grampian maintains that Dr Renny left amid an increasingly strained relationship between he and the three other consultants who led the maxillofacial department at Aberdeen Royal Infirmary.
The unit deals with operations relating to the jaw and face, and the health board argues that tensions reached boiling point over a "risky" operation Dr Renny undertook on a cancer patient in May 2013.
The tribunal heard that the three other consultants – Terrence Lowe, Roderick Morrison and Martin Ryan – flagged their concerns to management, who then reported Dr Renny to watchdog groups.
An external investigation conducted by the Royal College of Surgeons (RCS) concluded that Dr Renny's approach fell below required standards and he was prohibited from undertaking head and neck cancer procedures.
However, a follow-up probe by the General Medical Council determined that the medic could return to work.
A series of explosive meetings were convened in a failed attempt to reconcile the differences between the top medics.
Dr Malcolm Metcalfe, divisional medical director from 2014 to 2016, was tasked with suspending Dr Renny after the RCS found his work was sub-standard.
Dr Metcalfe said: "There were concerns as to whether Dr Renny was following modern methods of treatment and good medical practice."
But he added that the main reason for the "unpleasant" suspension process being carried out was the "breakdown of the trust within the team, and the impact this potentially had on patient care".
Mr Lefevre said tensions were highest between his client and fellow consultant Dr Lowe – a man he had enjoyed skiing holidays with before professional differences caused their relationship to crumble.
The solicitor suggested that Dr Metcalfe had "no great desire to see Dr Renny work at Aberdeen ever again" following his suspension.
But the former health boss argued that he had "bent over backwards" trying to help Dr Renny.
He added: "He didn't help himself.
"When asked how he would integrate himself if he returned to the workplace, Dr Renny said he would hide in his office, close the door and keep away from his colleagues.
"He didn't indicate that he would modify his behaviour."
Dr Metcalfe claimed that, at one point during the dispute, Dr Renny attended a postgraduate lecture given by Dr Lowe and an "unpleasant exchange" followed where Dr Renny "threatened legal action".
Dr Renny resigned in December 2016, after being seconded to Dundee and "losing hope" that he would ever be able to work in Aberdeen again.
The constructive dismissal hearing, before employment judge James Hendry will continue with closing submissions being made tomorrow(TUES).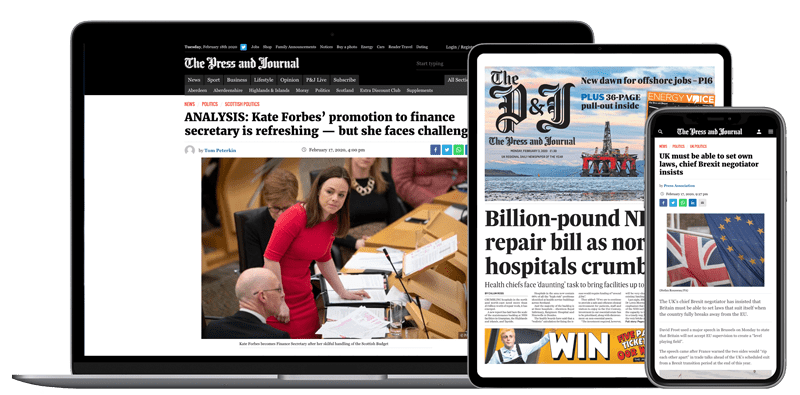 Help support quality local journalism … become a digital subscriber to The Press and Journal
For as little as £5.99 a month you can access all of our content, including Premium articles.
Subscribe