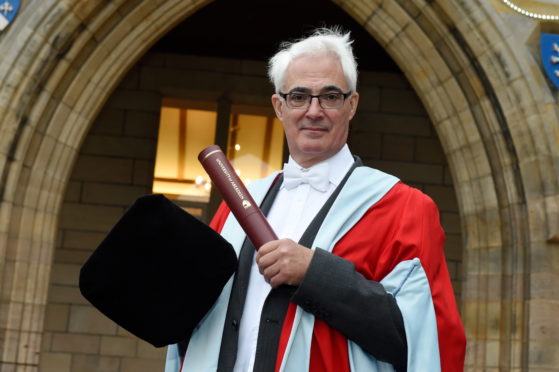 Hundreds of jubilant masters students celebrated reaching the end of their degree courses at Aberdeen University yesterday.
The institution's winter graduations were a joyous affair, with proud students piped into Elphinstone Hall for a prestigious ceremony.
For many in their ranks, it was their first accolade from the university, but for at lesat one honorary graduate,  the degree was years in the making.
Lord Alistair Darling, who previously studied law at the university, received a Doctor of Laws (LLD) degree.
The former Chancellor of Exchequer entered national politics as a Labour MP in 1987 and most recently represented Edinburgh South West until standing down in 2015.
During the 2014 Scottish independence referendum Lord Darling chaired the Better Together campaign, and he did not shy away from discussing the current political climate in his address to graduates yesterday.
He said: "When I studied at Aberdeen in the seventies, it was a turbulent time.
"The Industrial Relations Act and issues with the common market affected the north-east heavily, and meant that our country's future was uncertain.
"If you had told me then I would be standing here amidst a similar situation, as the country negotiates Brexit, I wouldn't have believed you.
"The world needs people with confidence and, in your future careers, you must be adaptable and resilient.
"I hope your time here at Aberdeen University has helped you build your confidence – a trait which only comes from experience and a solid education."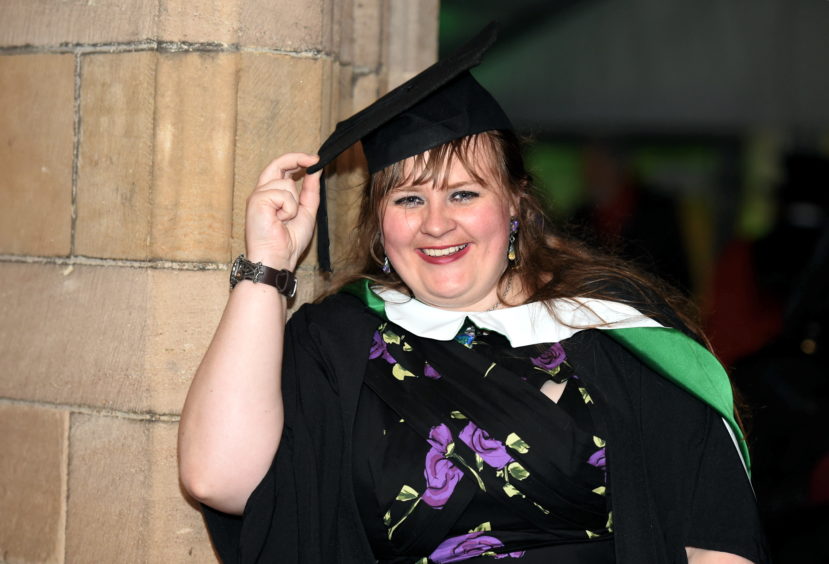 Halfway through the graduation ceremony, the audience was treated to a special performance by the university's Chapel Choir.
The group, which will be appearing at the prestigious New York Unicef Snow Ball this weekend, sang a piano-accompanied rendition of Caledonia by Dougie Maclean.
As the newest members of the Aberdeen alumni family made their way out of Elphinstone Hall, the feeling was still one of hope and positivity despite the dreary weather conditions.
Principal and vice-chancellor of the university, Professor George Boyne added his best wishes to the throng.
He said: "Graduations are a special time on campus as it gives us the opportunity to celebrate all the hard work that has come before.
"It is also a huge pleasure to welcome our esteemed – and inspiring – honorary graduands to the Aberdeen family."
Today, as winter graduations continue, honorary degrees will be given to cancer research fundraiser Gladys Sangster and Irish poet Michael O'Siadhail.