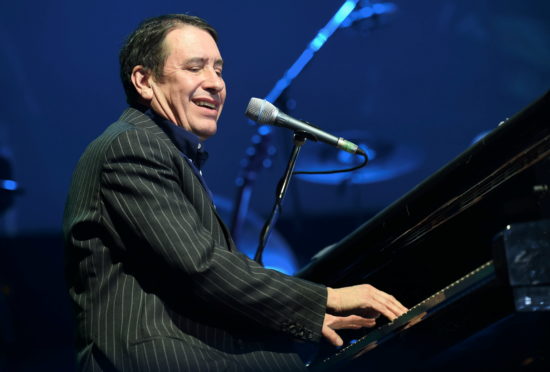 Music maestro Jools Holland had Aberdeen in the palm of his hands last night as he put on fantastic display at the city's main arena.
Taking to the stage at the Aberdeen Exhibition and Conference Centre for his one and only concert in the North of Scotland, Jools and his Rhythm and Blues Orchestra were met by a rapture of applause as the packed audience of hundreds geared themselves up for what was to be a show stopping performance.
Kicking of the evening's entertainment, English singer songwriter Jon Allen took to the stage to play material spanning his four studio albums including songs Dead Man's Shirt and Last Orders.
Following a short interval, the room turned to complete darkness and anticipation began to mount as Holland and his superbly talented band finally took to the stage at 8.20pm.
The group performed several pop anthems which included an entertaining piano solo between Holland and his younger brother Christopher.
Throughout the evening, several musicians stole the show through their delivery of captivating solos; no more so than drummer Gilson Lavis who performed an intense and energetic four-minute piece which for the audience will be hard to forget.
As Holland retook to the stage, he described him as a wonderful friend – of more than 40 years – and said the piece is one of the best he has ever seen.
As the show got into full swing, the audience took to their feet to boogie the night away as the group performed renditions of catchy songs including Sex and Jazz and Rock and Roll.
The evening was a true celebration of musical talent spanning the groups 36-year-career as well as a platform for his incredible line-up of guests including singers Louise Marshall and Rosie Mae.
Despite suffering with a cold, English singer songwriter Marc Almond also took to the stage to belt out three songs including the title track off their brand-new album, A lovely Life to Live, which debuts today.
However, it was Ruby Turner, described as the queen of boogie, that brought the house down with her powerful voice as it filled every corner of the room.
As the curtain came down on what can only be described as a masterclass of musical talent, the audience were left cheering for more, even after the group returned to perform three additional songs as part of their encore, including a fantastic rendition of their song Enjoy Yourself.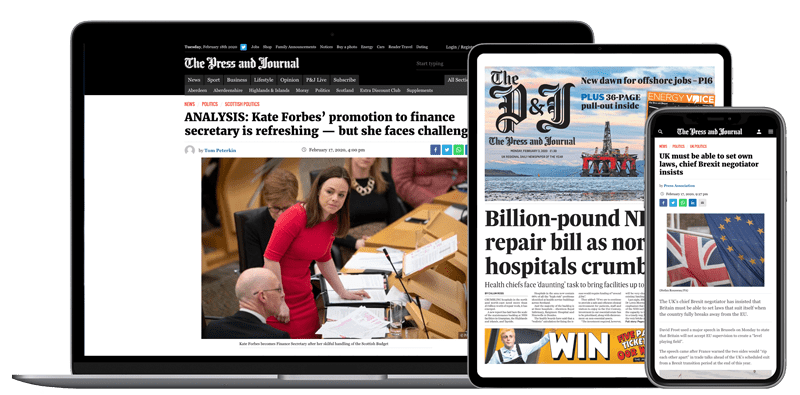 Help support quality local journalism … become a digital subscriber to The Press and Journal
For as little as £5.99 a month you can access all of our content, including Premium articles.
Subscribe