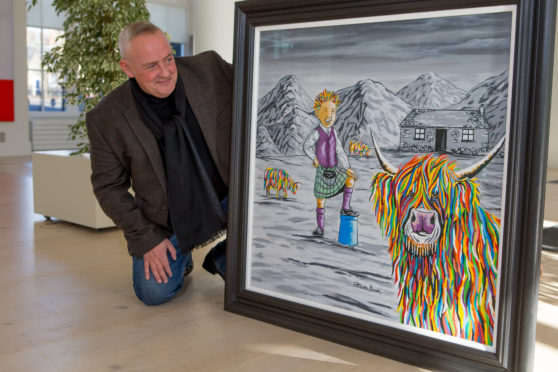 The world's oldest building society has asked youngsters in the north and north-east to design a new mascot for a major anniversary.
The Scottish Building Society was set up 170 years ago and has six branches across the country including Aberdeen and Inverness.
Bosses are now looking for designs for a new mascot from youngsters aged 8-12 to help them celebrate the milestone.
The winner will get to see their creation brought to life – and cheering on teams at Scottish Women's Premier League matches, which the building society sponsors.
Kerra McKinnie, from The Scottish Building Society, said: "This has been a tremendous year for us and we thought that engaging with our young creatives of the future would be a fitting way to end our 170th year celebrations."
Renowned Scottish artist Steven Brown, who created the multicoloured McCoo character, has been chosen to sit on the judging panel.
He said: "Art is such a brilliant way to communicate and competitions like these inspire children to really express themselves creatively.
"I am delighted to be a judge and can't wait to see the entries."
Entries can be handed in to a building society branch or submitted by post or email.
For more information, visit scottishbs.co.uk