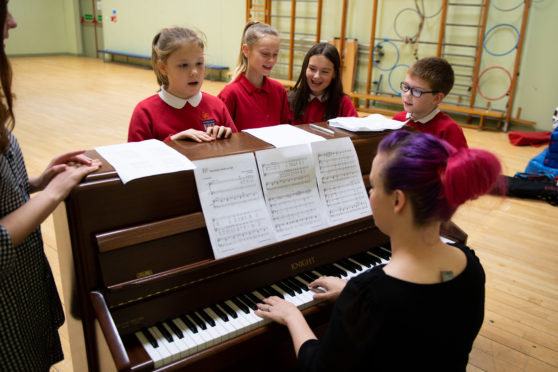 Excitement is building ahead of the official opening of Aberdeen's historic Music Hall.
The iconic building will open its doors on December 8, offering the public the chance to see the results of its two-year-long £9 million transformation.
Before the year is out, headline acts such as pop-rock band Texas, the BBC Scottish Symphony Orchestra and Travis frontman Fran Healy will have performed at the venue.
However, local people have also been given the chance to take to the stage, as a result of Aberdeen Performing Arts' Stepping Out project.
On December 8, young people from across the north-east will perform alongside city music groups in the opening celebrations.
Pupils from Orchard Brae ASN School will perform a series of songs they have created alongside esteemed musician Abi Sinar and been practising since September.
In addition, children from Gilcomstoun Primary School and Nursery will reveal 'Spinning Songs,' a project they have collaborated on with adults from Aberdeen City Council creative learning groups and residents from Rosewell House and Fergus House Care Homes.
Lisa Mathieson, Aberdeen Performing Arts creative learning manager, praised the hard work of all those involved.
She said: "It's been a huge undertaking but so incredibly rewarding for everyone involved.
"It's wonderful to see it all coming together – as we approach the opening date the anticipation and excitement is tangible.
"All of the projects involving young people have been supported by the Year of Young People event fund and we're incredibly grateful for this opportunity to give young people the chance to shine."
Earlier this week, Aberdeen Performing Arts had further good news after it was revealed that Scottish-charity The Gannochy Trust had donated £20,000 towards a new creative learning studio.
The new space, named the Tutti Studio, will be used by young people across the region – including the Music Hall's own Young Ambassadors, who will be showing people around the restored building on tours come December 8.
Young Ambassador Rory McIver said: "We have been given a rare opportunity to be involved in the re-opening of Aberdeen's Music Hall.
"We attended workshops, local festivals and more, all leading up to the 'Stepping In' weekend for the new and transformed Music Hall.
"I've had a wonderful experience so far and can't wait for what's to come."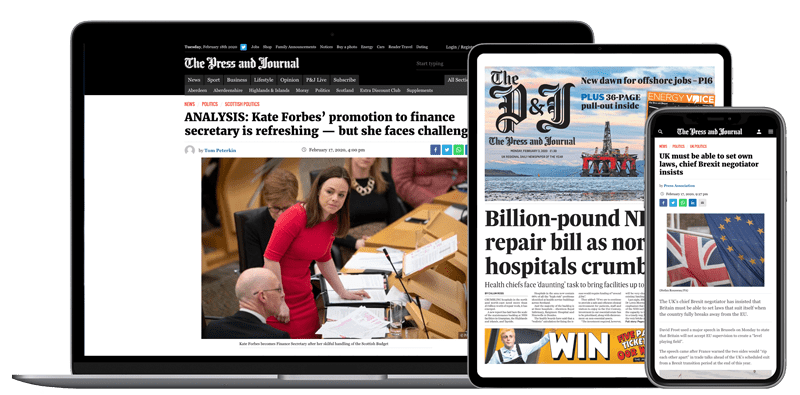 Help support quality local journalism … become a digital subscriber to The Press and Journal
For as little as £5.99 a month you can access all of our content, including Premium articles.
Subscribe