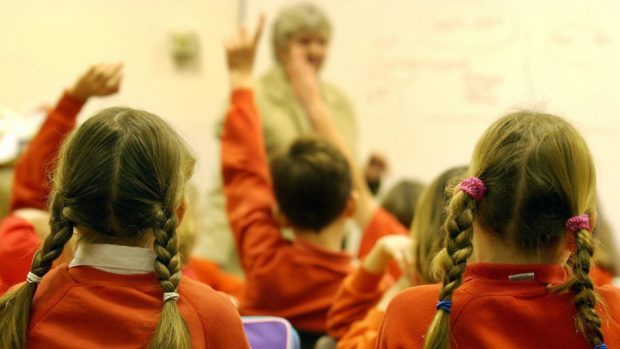 Shocking new figures reveal teacher support staff in schools across Aberdeen are crumbling under the pressure of growing work-loads.
Struggles with mental health are said to be at an all-time-high, with the amount of absences due to stress, depression and anxiety all on the rise.
During the 2015/16 academic year, 14,244 teaching hours were lost as nursery, primary and secondary teaching support staff were all signed-off.
Two years later and that number has risen to 21,146 – an increase of 7,000 hours – and it is feared the problems are becoming even worse.
The figures appear to show that the pressures upon pupil support staff are at odds with that felt by teachers and heads, with their absences falling steadily since 2015.
---
>> Keep up to date with the latest news with The P&J newsletter
---
Aberdeen City Council is aware of the issue and said it worked hard to provide all staff with the support needed.
Teaching organisations, however, have warned that without greater efforts nationally, hundreds of teaching support staff may choose to leave the profession.
Also known as classroom assistants, they work in schools to help teachers with a range of tasks, but are not supposed to be used as stand-in teachers providing cover for whole classes.
According to Teaching Education Scotland, however, recent changes have meant that some Scottish schools are regularly asking support staff to take classes because they cannot find alternative cover.
Richard Faulkner, head of policy at the Education Support Partnership, said the latest mental health figures came as "no surprise."
He said: "Our Teacher Wellbeing Index 2018 highlighted a significant rise in education staff experiencing symptoms attributed to anxiety and depression, which was almost twice as high as the average for UK workers.
"As a consequence, 57% of education staff said they have considered leaving the sector in the past two years due to health pressures.
"The result is a recruitment and retention crisis, which must be addressed if we're to have a thriving education system.
"This requires changes at a structural level, but there's importantly a range of steps that schools and individuals can take to reduce the risk of poor mental health, which should be made a priority."
The teaching support figures are at odds with those for other staff within schools. with the amount of mental health absences for nursery, primary, and secondary teachers all reducing since 2015.
In the 2017/18 academic year the number of hours taken off by teachers due to poor mental health had dropped by nearly 9,000.
And for head and deputy teachers, the average time had fallen to 1,698 hours per year.
An Aberdeen City Council spokesman said: "We utilise a range of approaches to support the mental wellbeing of our staff, including counselling services, stress risk assessment training.
"We are encouraged by the reduction evident in both teaching staff and those in senior leadership positions.
"We are not complacent however and always looking to improve which is why we are also currently reviewing our approaches to help determine how best to support our pupil support assistants."