Stressed out students got a special visit from furry stress relievers this week.
Aberdeen University Students' Association (AUSA) organised five-days-worth of activities during one of the busiest periods for students, as exams and deadlines loom.
Therapy dogs from the Canine Concern Scotland Trust visited the campus on Wednesday and Friday to support the students.
Event organiser aimed to provide students with a safe space, where they could spend time with the Therapets from the Trust as part of their 'Paws against stress' workshop.
Rhona Dinozzi, owner of Louis and Jacob, explained her personal reason behind deciding to volunteer with the Trust.
She said: "We got Jacob because my daughter previously suffered with severe mental health issues.
"Jacob really helped her both when she was ill and during her road to recovery.
"Then we got Louis – to double the therapet love.
"On the back of that I decided to share the experience with others, as I know first hand that therapets can really make a difference."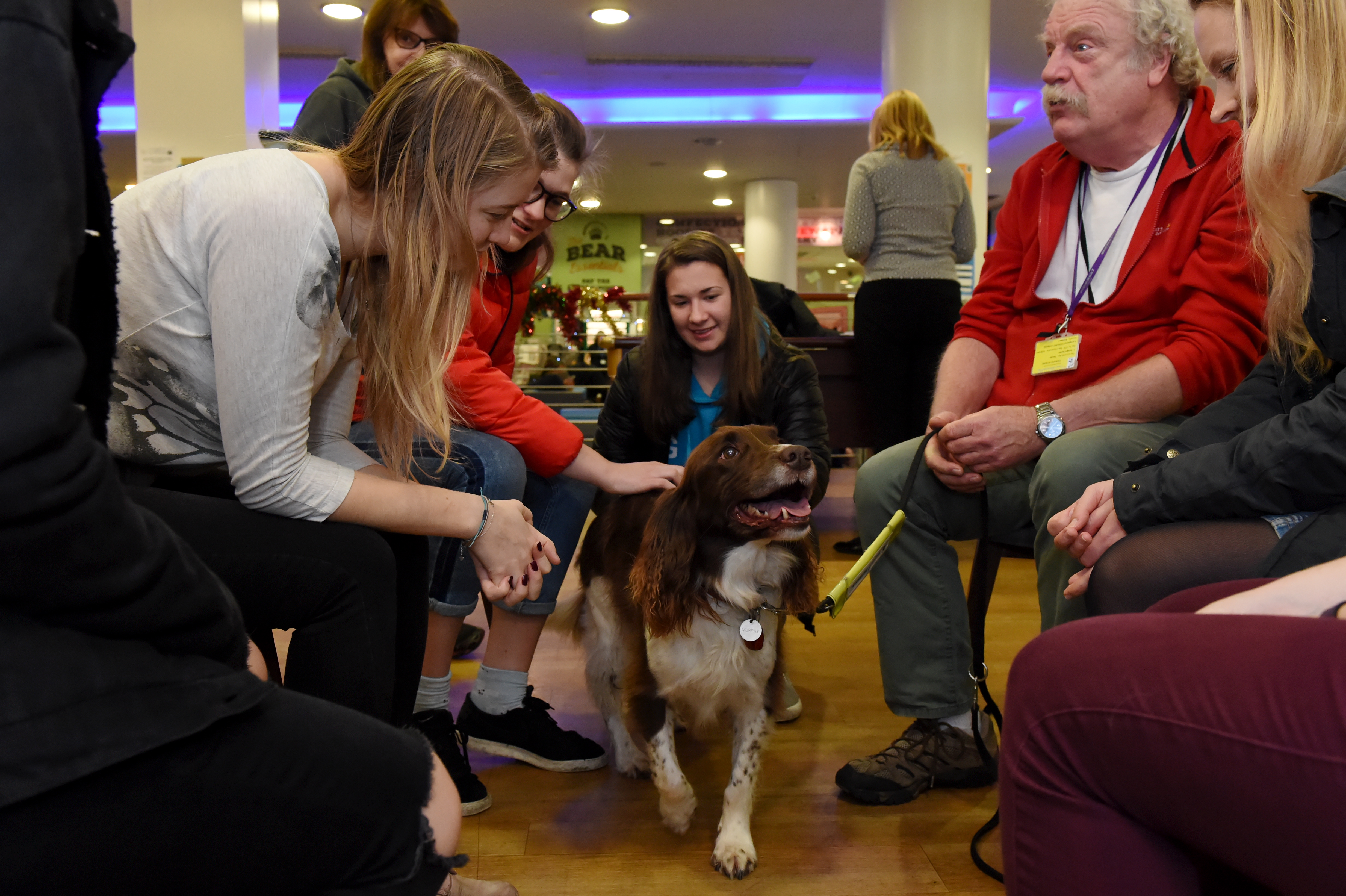 The visit by the Canine Concern Scotland Trust came as part of AUSA Advice Service's campaign 'Stressed out Students.'
Throughout the week various information is available, with signposting to mental health services and various events across campus.
Jia Wen, who studies psychology at Aberdeen University said: "I decided to visit the dogs to get a bit of an escape from exam revision.
"When you pet the dogs it seems to release build-up stress.
"They were really quiet and relaxing to be around, and it definitely calmed me down."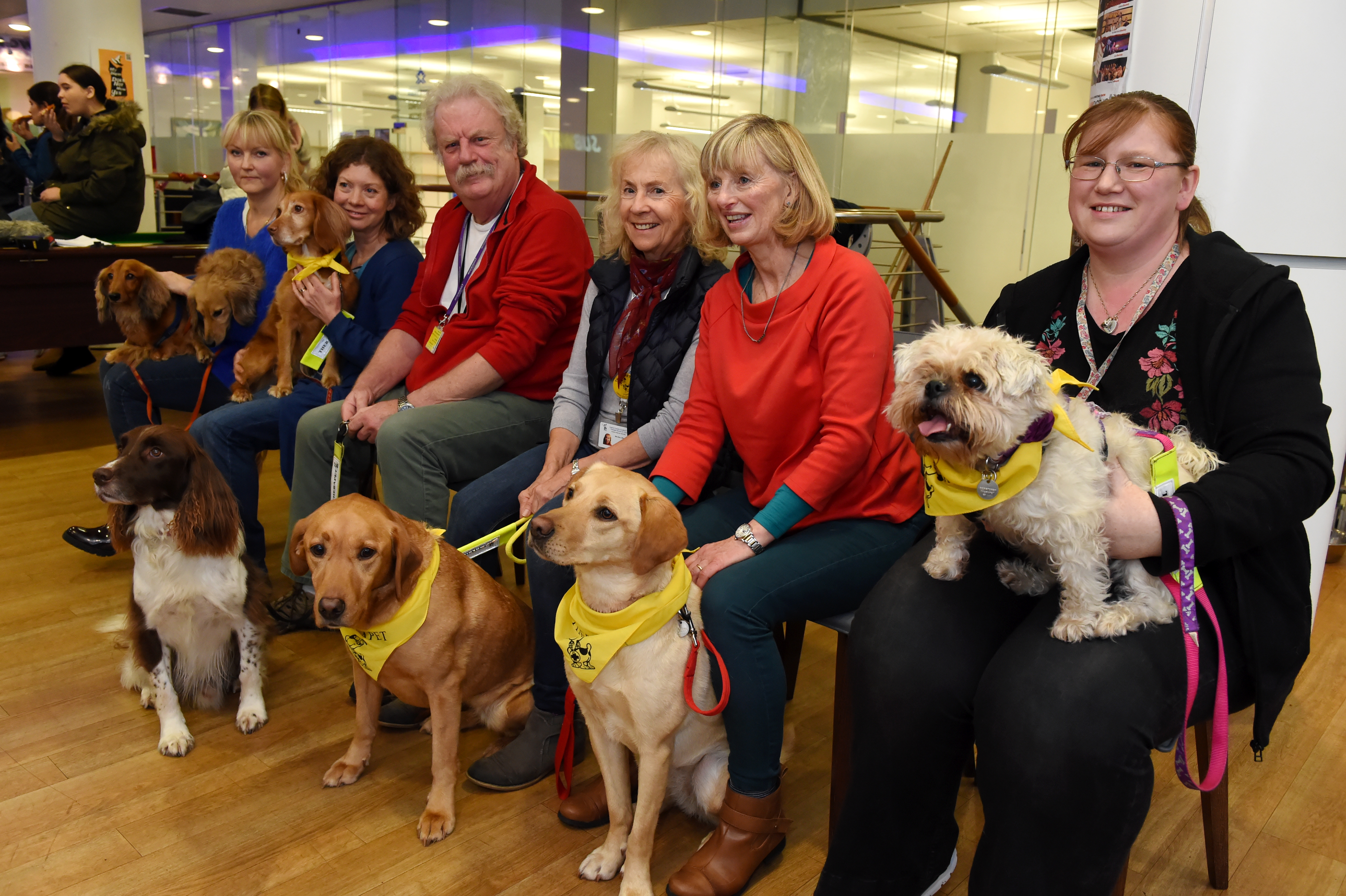 Scientists have proven that the simple act of petting animals releases an automatic relaxation response.
Humans interacting with animals have found that petting the animal promoted the release of serotonin, prolactin and oxytocin- all hormones that can play a part in elevating moods.
Emily Norton, AUSA Advice, said  'As part of our AUSA Advice service we aim to provide students with help and resources year round that will enable them to enjoy the student and study experience in a healthy and stress-free way.
"These events are just one of the ways in which we do that."
Many of the therapy dogs at the event also visit care homes, dementia centres and schools.
Diane Wood, of the Canine Concern Trust, said: "'The Canine Concern team in Aberdeen are delighted to be supporting the PAWS events again at the Aberdeen University Students' Association."
For more information on Canine Concern Scotland Trust and their work visit: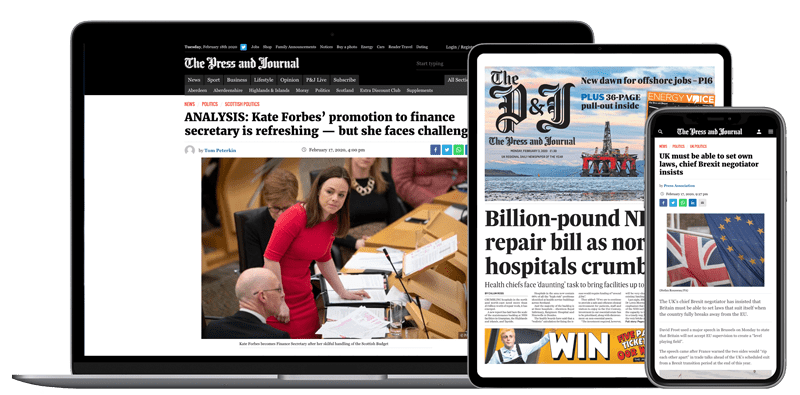 Help support quality local journalism … become a digital subscriber to The Press and Journal
For as little as £5.99 a month you can access all of our content, including Premium articles.
Subscribe