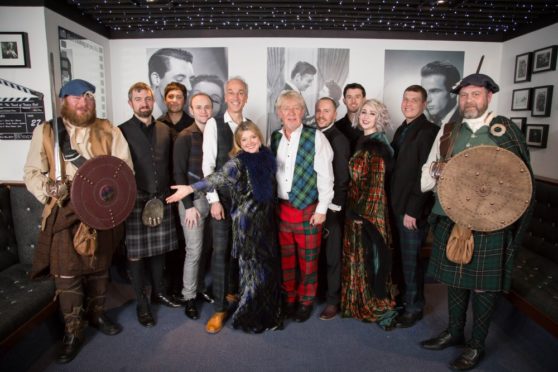 It began with a chance meeting in a hotel swimming pool and has grown into a musical friendship which spans more than two decades.
Burt Bacharach and his wife Jane struck up a conversation with north-east singer Fiona Kennedy one evening in the Two Bunch Palms resort spa in California 25 years ago.
"It was very dark", recalls Ms Kennedy. "I didn't realise who it was until he introduced himself – I immediately started to sing Raindrops Keep Falling on my Head.
"They insisted that I join them for dinner and we have been friends ever since."
Now the musical heavyweight – who has written hundreds of songs – will donate signed merchandise and concert tickets for his 2019 tour to Ms Kennedy's annual charity Burns' Suppers being held in Aberdeen and Inverness next year.
The annual event, dubbed Nae Ordinary Burn's Supper, is this year themed as Burns', The Beatles and Bacharach – and will celebrate the composer's vast works.

Ms Kennedy said: "This will be our eighth such event – I think everyone enjoys our own take on Burns.
"We don't have the usual formal speeches associated with a Burns' supper – instead we offer an unforgettably vibrant evening, full of fun and pathos."
The event will raise funds for VSA, North East of Scotland Music School and Famine Relief for Orphans in Malawi.
Entertainment will include performances by the Jacobite ceilidh band, Ms Kennedy, Paul Mealor and the Aberdeen chapel choir, John Bett and Ainsley Hamill.
The Aberdeen event will be held in the Beach Ballroom on Friday, February 1 and in Inverness' Drumossie Hotel on Saturday, January 19.
Tickets can be purchased at: www.fiona-kennedy.co.uk/burns