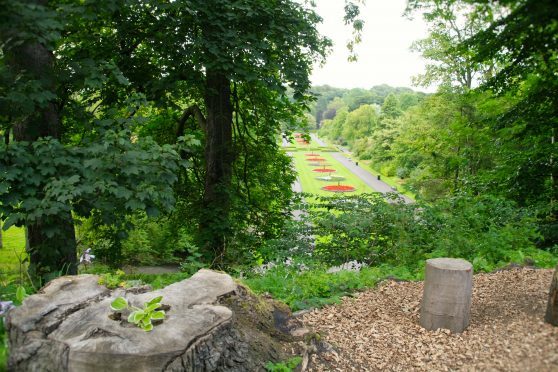 Police are hunting a "gaunt-faced" flasher who has caused alarm by exposing himself twice at a popular Aberdeen park.
Officers have issued an appeal for information after reports of incidents at Seaton Park in Old Aberdeen.
The first happened at around 8.05am on Tuesday, November 13, within the park at the junction with Don Street.
The second occurred at around 8.25am on Wednesday, at the bottom of the set of steps which lead from Hillhead halls of residence into the expanse.
Detective Inspector Norman Stevenson has issued a description of the man in the hope that members of the public will be able to identify him.
He said: "The man is described being aged between 30 and 40, around 5ft 11in to 6ft tall and of a slim build, with a gaunt face and prominent cheek bones.
"In the most recent incident, he was described as wearing gloves, a navy jumper with white on the sleeves and grey trousers.
"No one was approached or injured as a result of these incidents, but naturally the circumstances have been alarming.
"We would urge members of the public using the park and the area to remain vigilant and report anything suspicious to police.
"Officers carry out regular patrols in the area, but I would urge anyone who recognises the description or has any information in relation to the incident to contact police."
People with information can call 101 using reference number CF0279921118, or Crimestoppers on 0800 555 111 to remain anonymous.