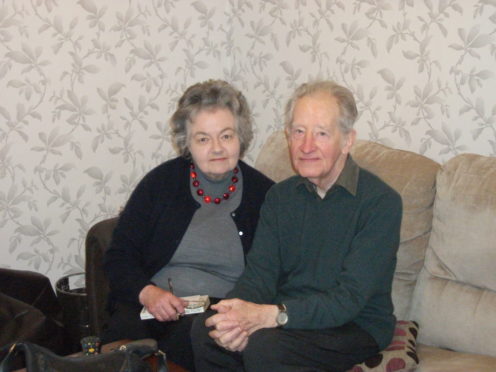 Tributes have flooded in from across the globe following the death of an Aberdeen University academic who has been described as "a gentle man with a sharp intellect".
Paul Ellingworth, an honorary professor in New Testament at the School of Divinity, History and Philosophy has died at the age of 87.
He wrote several books on biblical matters, most notably on Hebrews – and his work was known across the globe.
Former colleagues and fans of his work have now spoken of the esteem in which Prof Ellingworth was held.
Benjamin Reynolds, an associate professor of the New Testament at Tyndale University in Canada, said: "It is sad to hear the news of Paul Ellingworth's passing.
"He was a dear man, and a brilliant scholar of Hebrews and Hebrew Scriptures in the New Testament."
Steve Walton, secretary of the British New Testament Society, said yesterday: "Professor Ellingworth taught at Aberdeen University, and worked with the United Bible Societies as a translation consultant for many years, in addition to publishing his major commentary on Hebrews.
"Clearly, he was one of the most prolific contributors to the scholarly study of Hebrews for many years."
His doctoral dissertation was entitled "The Old Testament in Hebrews Exegesis, Method and Hermeneutics," and the acclaimed study was completed in 1977 in association with Aberdeen University.
Professor Tom Greggs, Marischal Chair of Divinity at the university, said Mr Ellingworth was always willing to show a collegiate spirit.
He added: "Paul was formerly senior lecturer in New Testament at the university, and after his retirement held an emeritus status.
"He continued to resource the library with key texts and papers on the Book of Hebrews, in particular, and for a long time took an active part of the New Testament seminar as well as being a member of the Aberdeenshire Theological Society.
"Paul was a thoughtful and gentle man with a sharp intellect. An excellent linguist, he was always at hand to help and offer advice.
"Until the very end of his life, he was an active Methodist minister who continued to preach and support members of the congregation. He was much loved, and will be greatly missed."
Mr Ellingworth died on November 25.