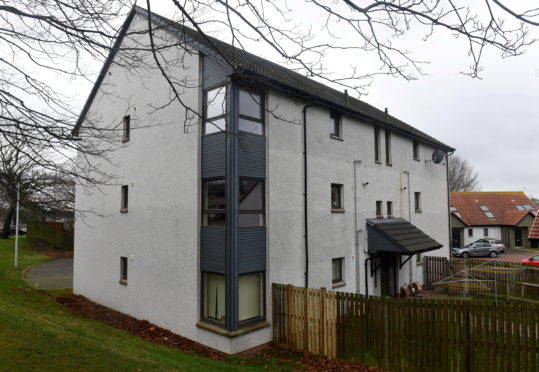 Tenants moving into a block of flats dubbed "shaky" have been offered advice on when to use washing machines and how to position furniture to reduce the chance of their properties vibrating.
Aberdeen City Council was last year forced to relocate all the residents in one of the blocks at Marchburn Park in Northfield, after complaints about the building's movement.
Passing cars, helicopters, and children kicking balls against the building were all said to cause it to shake, with former residents claiming they suffered nausea, joint pains and headaches.
Now, after remedial works were carried out, the council has issued a guidance note to new tenants moving into the building which states that, although the block itself is "structurally safe", the first and second-floor flats have floating wooden floors.
The council has previously admitted that flooring was "incorrectly fitted" in the building.
It has provided new tenants with mats, or pads, which should be placed under washing machines, and urged residents to ideally use their washing machines between 8am and 8pm.
And it has also advised residents to position heavy furniture around the perimeter of the room rather than in the middle to "reduce their effect on any residual vibration".
Natalie Davidson, who used to live in the block and has submitted a claim to the council's insurers, said: "The council hasn't learned the mistakes it made with us and is covering its own backs with this guidance note."
An Aberdeen City Council spokeswoman said: "An advisory note has been sent to the new tenants at Marchburn Park after a recommendation from an independent chartered surveyor.
"The advisory note reflects general advice to tenants about being considerate to other occupiers in the same building, particularly tenants who have laminated or engineered flooring."