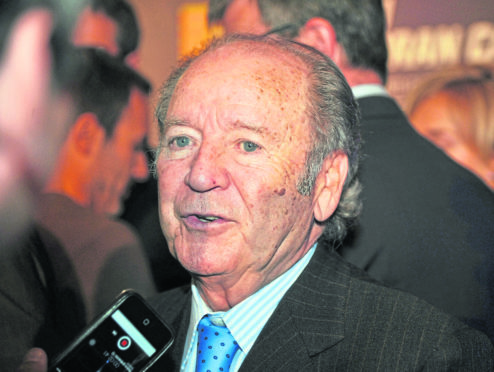 Former FC Barcelona president Josep Lluís Nunez died yesterday at the age of 87.
He was the longest serving president in the club's history, holding the reigns for 22 years between 1978 to 2000.
He signed some of the most famous players to have played in its history, including Diego Maradona, Ronald Koeman, Romario, Ronaldo and Hristo Stoichkov.
Born in 1931 in the Basque town of Barakaldo, Mr Nunez moved to Barcelona at a young age.
Despite having no direct connections to FC Barcelona, he successfully won in its first democratic presidential elections after the end of the Franco dictatorship, in May 1978.
His main objectives were to establish Barça as a world class sports club and to give the club financial stability.
Núñez oversaw one of the club's most successful eras and has been the club's most successful president in terms of winning trophies.
During his presidency, the club's four professional teams amassed 176 trophies – 30 in football, 36 in basketball, 65 in handball and 45 in roller hockey.
This included remarkable success in 1999, the club's centenary year, when the four teams were all crowned champions of Spain.
FC Barcelona were also European football champions in 1992, winning at Wembley.
During his presidency, FC Barcelona membership increased from 77,905 to 106,000, leading to the increase in the capacity of the Camp Nou stadium.
Mr Nunez was known for the appointment of Dutch coach Johan Cruyff who went on to lead the team to greatness, and laid out the blueprint for the club's future triumphs.
He later divided opinion by sacking Cruyff in 1996 following a very public fallout with the coach.
Nunez was indeed a controversial figure, being sentenced to six years prison in 2011 on charges of fraud.
He was jailed in November 2014 but was released the following month.
And despite his achievements for FC Barcelona, Núñez was not always popular.
His refusal to pay high wages gained him many critics and resulted in the departure of players like Diego Maradona, Ronaldo, Bernd Schuster, Hristo Stoichkov and Luís Figo.
After his resignation, he stepped aside from club life, and only made very occasional public appearances.
In an offical statement, Barca wrote in a statement that: "FC Barcelona expresses its pain after the death of Josep Lluis Nunez, president of the club between 1978 and 2000."