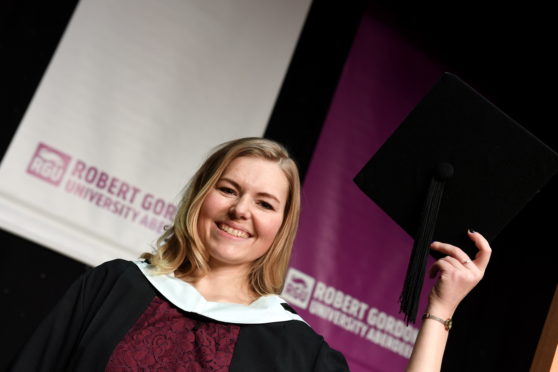 A north-east woman has proved anything is possible after completing her second degree while battling a long-term illness and undergoing two kidney transplants.
Kate Kenyon picked up her MSc International Marketing Management degree with distinction after spending most of her life in and out of hospital.
The 26-year-old, of Turriff, said: "It's certainly been a long journey to get here. I have loved my time at RGU and have a mixture of emotions about finally graduating.
"It's been an emotional day because I've spent so long with a lot of people here and now it's all over.
"But I do, however, feel elated and proud of what I've achieved after everything that's happened over my time at university.
"I'm fortunate to say I have an incredibly strong and close-knit family who have always been there and got me through the hard times, especially my parents."
In spite of suffering a litany of setbacks, Miss Kenyon went on to achieve her undergraduate degree in 2016 and spend a lot of her time volunteering.
She added: "Being involved with your university in any capacity is key in my opinion.
"You gain so much more from the experience as a whole and make great connections.
"I've done a lot with RGU and enjoyed being a volunteer for a range of different things, and doing this as well as being a student definitely played a key role in where and who I am today.
"I gained so much confidence while studying for my masters.
"The last few years really pushed me to get out there and find a job, which has resulted in me now working with a PR company based here in Aberdeen.
"I've been with them for two months now and the team have been amazing so far, in terms of their support and encouragement.
"It's been on my pin board for about seven years to become a PR account executive and I've achieved just that.
"Not everyone leaves university with their dream job so I've landed very lucky and look forward to seeing what the future holds."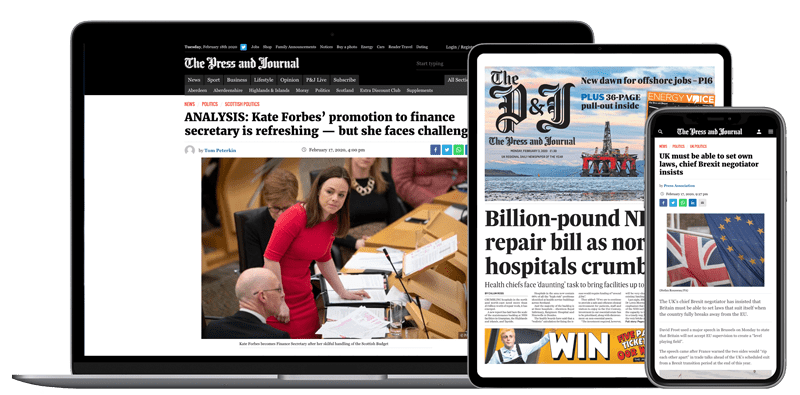 Help support quality local journalism … become a digital subscriber to The Press and Journal
For as little as £5.99 a month you can access all of our content, including Premium articles.
Subscribe