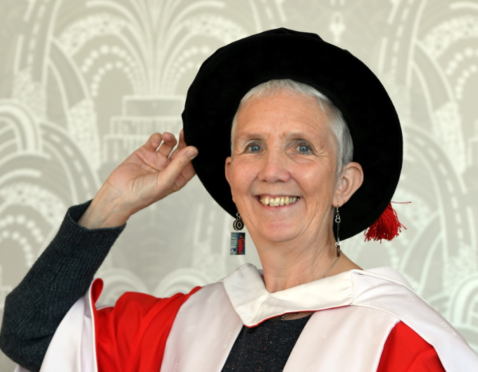 The award-winning crime writer behind the best-selling Shetland and Vera Stanhope novels has been recognised with an honorary award from Robert Gordon University.
Ann Cleeves received her special degree of Doctor of Letters at the graduation of RGU's schools of creative and cultural business, law, and the Aberdeen Business School yesterday alongside hundreds of other happy graduates at the Beach Ballroom.
Mrs Cleeves was conferred the award by the principal and vice-chancellor of RGU, Professor John Harper, in recognition of her contribution to the world of literature and crime writing.
Born in Herefordshire, Mrs Cleeves is the author of more than 30 books, and the television versions of her two most famous stories, Shetland on BBC and Vera onITV, have been broadcast to audiences around the world.
The writer used her acceptance speech to urge the students graduating yesterday morning to remember the importance of reading and writing as they move on with their careers – after , of course, they were finished posing for graduation photos on the chilly but sun-soaked Aberdeen beach alongside their proud families.
She told the audience she first fell in love with the northern isles after working as a bird observatory cook in the Fair Isle, between Orkney and Shetland.
Mrs Cleeves, who won the coveted Duncan Lawrie Dagger Award for her novel Raven Black, said: "It is just wonderful to be here today, especially in Aberdeen, as it is so close to Shetland and there have been so many times I've got the ferry from here to up north, so it's a really special place to me.
"And of course my forensic advisers are from Aberdeen, so it was lovely to have them here too today to support me.
"We really should not undervalue the creative industries that many of these students will be graduating into today.
"Obviously they have an intrinsic value as art helps us to see the world through other people's eyes – which is something that is especially important these days –  but it also has a significant financial value.
"The Shetland TV show has brought so much money up to the islands, even just through the filming itself.
"It's so important to not undervalue the impact, both economic, social and cultural, that artistic activity can have."
In the afternoon graduations for students from Gray's School of Art and the Scott Sutherland School of Architecture and Built Environment, Josh Littlejohn MBE – the founder of the homelessness support sandwich business Social Bite and organiser of the Sleep in the Park events – was awarded an honorary Doctorate of Business Administration for his commitment to helping the homeless.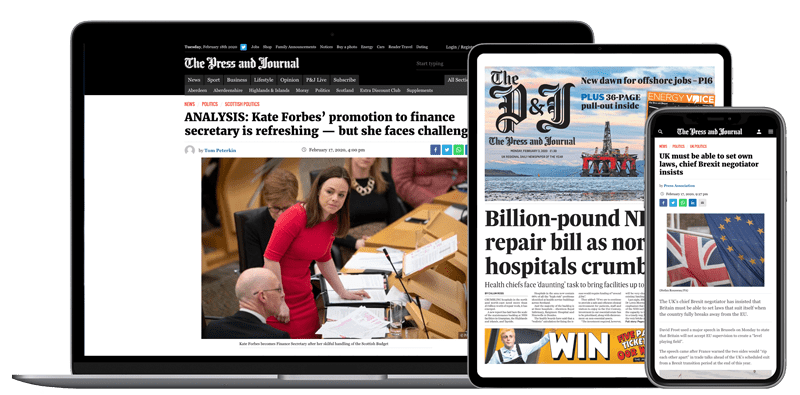 Help support quality local journalism … become a digital subscriber to The Press and Journal
For as little as £5.99 a month you can access all of our content, including Premium articles.
Subscribe