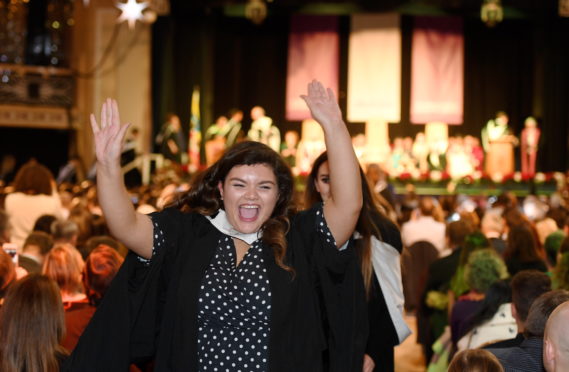 Kirstin Bell was delighted to receive her MSc International Tourism and Hospitality Management with distinction after playing a major role in the organisation of the ceremony itself.
The 23-year-old, from Aboyne, has worked full time at RGU as an events assistant and is regularly faced with the task of staging the university's key events.
She said: "My time at RGU has always been exciting because of  the role I've played in my job.
"I realised the events industry was for me during my sixth year at school, where I helped plan my year's leavers ball.
"Ever since then, it's been all I could envision myself doing and I enjoy it now more than ever.
"From there, I picked up my undergrad in events management and furthered my education in tourism and hospitality.
"The reason I decided to study a postgrad was down to wanting more knowledge on something a bit different.
"The tourism and hospitality course sounded so appealing because it would do this, as well as provide vocational opportunities and allow me to expand my contacts.
"I've learnt so much about myself throughout my time at RGU and days like today make me love what I do even more."
Miss Bell admitted she hopes to continue working alongside the university for the foreseeable future.
She said: "I'm definitely sticking with my current position and hope to gain a bit more experience in the events industry and push myself even further.
"The job suits my nature so well. You definitely require very good time management and need to stay on top of things at all times.
"It can prove a challenge, but I'm lucky to have a supportive group of organisers around that are always on hand to help where they can. I'm certainly not alone.
"It's been great to be on both sides of the ceremony this time.
"Hopefully I can take on more events and responsibility in the near future, and then see where I can go from there."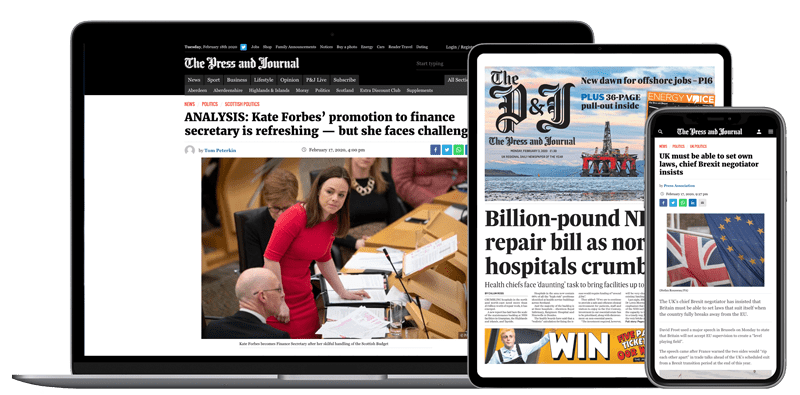 Help support quality local journalism … become a digital subscriber to The Press and Journal
For as little as £5.99 a month you can access all of our content, including Premium articles.
Subscribe