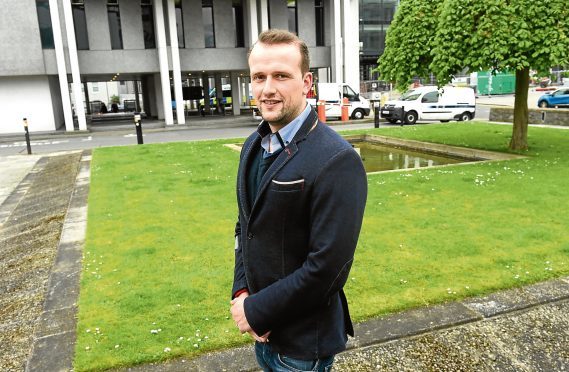 More than 300 European workers have quit their jobs at Aberdeen City Council since the Brexit vote, shock new figures have shown.
It's understood that staff from the EU represent 10% of the council workforce and fears have been expressed that an exodus could pose "a potentially huge threat" to the already pressurised workforce.
The data, obtained by the SNP Group on Aberdeen City Council, reveals that since the June 2016 vote, around 333 members of staff from other EU countries have left the local authority.
Just 186 members of staff from other EU nations have joined the local authority in the same period, representing a net loss of almost 150 employees.
---
>> Keep up to date with the latest news with The P&J newsletter
---
SNP group leader Stephen Flynn said last night: "These numbers are stark and, with the continued uncertainty caused by Brexit, could pose a potentially huge risk to the council.
"EU nationals are our teachers, librarians, pupil assistants, support workers, planners, and lawyers and all contribute massively to our city – the fact there is any uncertainty over their future is a beyond reproach.
"Unfortunately, the delight being expressed by so many in Westminster at the prospect of ending freedom of movement is doing nothing to reinforce to these council workers that are vital to our city.
"It's well-known that Aberdeen is likely to be the hardest hit city in the entire UK as a result of Brexit and this represents just one of the real dangers being posed to our future."
Last week, the ruling Tory-led administration voted against an amendment asking the chief executive to write to the UK Government in order to express concerns about the migration flow.
And last night council co-leader Douglas Lumsden accused Mr Flynn of "politicising" the council's workforce.
The Conservative said: "It is extremely disappointing that councillor Flynn is politicising our employees, as this administration values our employees regardless of their race, colour or country of birth.
"Councillor Flynn is better placed than most to understand as the evidence is that a third of the one million Scots who voted to leave were SNP voters.
"He can continue to parrot the SNP line from Edinburgh on Brexit. We'll continue to get on with the day job for our residents in Aberdeen."