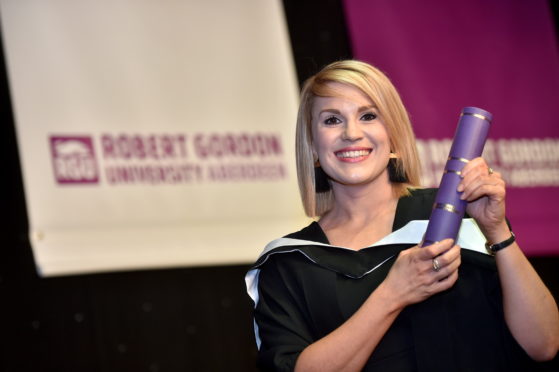 With two RGU qualifications already under her belt, one Aberdeen student is already hard at work striving towards a third.
Amy Duthie received her PgDip Advanced Nursing Practice yesterday and is now studying for a Non-Medical Prescribing certificate.
After completing her undergraduate training and spending seven years as a community nurse, she decided to head back to university with the goal of district nursing in mind.
She said: "When I heard that the NHS was offering partial funding for this course, I jumped at the opportunity.
"I had a very good experience the first time round at RGU and I couldn't wait to develop my nursing skills with advanced practice."
The 31-year-old Aberdonian has been juggling work, studying and being a single mother to a four-year-old, but is adamant that life's challenges will not slow her down.
She said: "I think I'm an advert for the adage: 'If you set your mind to it, you can achieve anything'.
"Or maybe I'm just stubborn!"