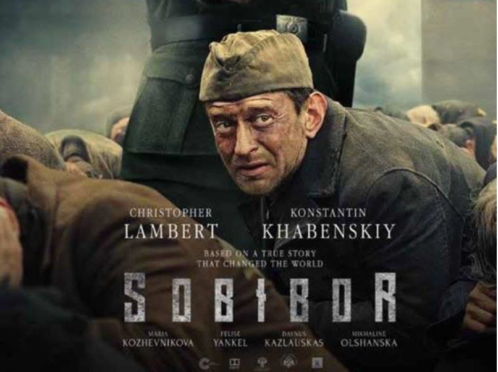 Aberdeen film-fans will have the chance to attend the premier of an Oscar-nominated movie for free.
Sobibor will take place at the Belmont Filmhouse on December 8.
The film, dedicated to the 75th anniversary of the heroic episode of  the Second World War, is based on a true story of the only successful uprising of a Nazi death camp prisoners, which happened in Sobibor in October, 1943.
The film was directed by Konstantin Khabensky, who also acted as Alexander Pechersky, the leader of the uprising.
Wolfgang Cerny plays the part of SS officer Gustav Wagner – a cold-blooded sadist known as "The Beast" – and will be attending the premier on Saturday.
Sobibor was released in Russia in May, and was chosen as a Russian entry to run for Oscar as the best foreign language film.
Vitaly Mironov, president of non-profit organisation the Moscow Caledonian Club (MCC), has organised the UK premiere to take place in the Belmont Filmhouse in Aberdeen.
He said: "There is every reason to believe that this premiere will become a notable event not only for the cultural life of Scotland, but also for the Russian-Scottish relations in general.
"The peoples of our two countries stood in the same row in the titanic struggle against Nazism and paid an extremely high price to combat it.
"This should not be forgotten, and this should never happen again.
"It will a be very special event."
Sobibor will be presented alongside a photo exhibition and there will be a chance to meet with the film crew members.
James Erwin, of Belmont Filmhouse, said: "This is a fantastic chance for Aberdonians to see one of the entrants for Best Foreign Language Film at the next Oscars before almost anyone else – and for free.
"It's a powerful, harrowing story and we're looking forward to hearing what people think afterwards."
To get tickets go to: www.belmontfilmhouse.com/showing/sobibor