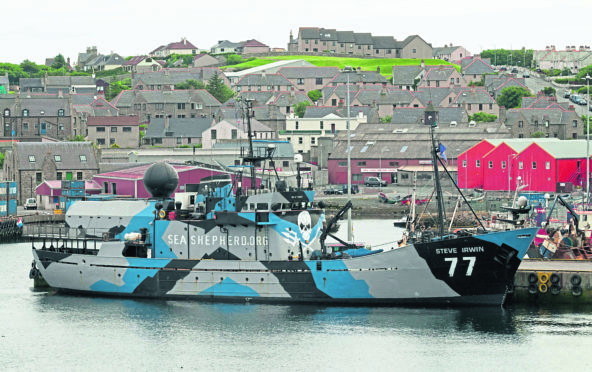 An Aberdeen-built conservation ship which patrolled the world's oceans for decades defending wildlife has been retired.
The MY Steve Irwin started out in their Granite City's Hall Russell shipyard in 1974.
Originally christened the FPV Westra, she served 28 years as a Scottish Fisheries Protection Agency enforcement patrol boat before being taken over by the Sea Shepherd Conservation Society.
In her new life she conducted numerous campaigns from protecting pilot whales in the Faeroes, blue fin tuna in the Mediterranean and working to protect the Great Barrier Reef.
---
>> Keep up to date with the latest news with The P&J newsletter
---
Their efforts to disrupt the Japanese whaling industry drew particular attention with the ship and her crew featured in the Animal Planet show Whale Wars .
Sea Shepherd had originally christened the boat the MY Robert Hunter after Canadian Robert Hunter, co-founder of Greenpeace, but it was renamed in honour of The Crocodile Hunter star Steve Irwin in 2007.
In February, Aberdonian couple Lewis Duguid and Roshanna Bain moved down under, volunteered with the charity and were stunned to hear the ship had been built in their hometown.
Sea Shepherd Founder, Captain Paul Watson, said in a statement online: ""It has been my honour to have been captain of this vessel for so many successful high seas campaigns.
"The lives we have saved and the difference we have made with this vessel has been awesome.
"We worked the ship hard, through horrific storms and crushing ice and after eleven years, our engineers have determined that the Steve Irwin is no longer safe for sea.
"It is simply not wise to risk the lives of our crew beyond the boundaries of practicality.
"Battle scarred and damaged, regrettably she must be retired, but the memories, the campaign victories and the lives saved will be the lasting legacy of a ship that was as valiant and courageous as her namesake."
Jeff Hansen, managing director, Sea Shepherd Australia said: "The Steve Irwin's final journey will be to a Hong Kong Convention approved scrapping facility, meaning it meets international labour and environmental regulations.
"Now in line with Sea Shepherd's environmental ethics and standards the Irwin will be recycled."
Last night Mr Duguid, who is now back in Aberdeen, said: "I am very grateful I had the opportunity to sail on this amazing vessel. I learned a lot, have seen and experienced so many amazing things and met so many great humans on board."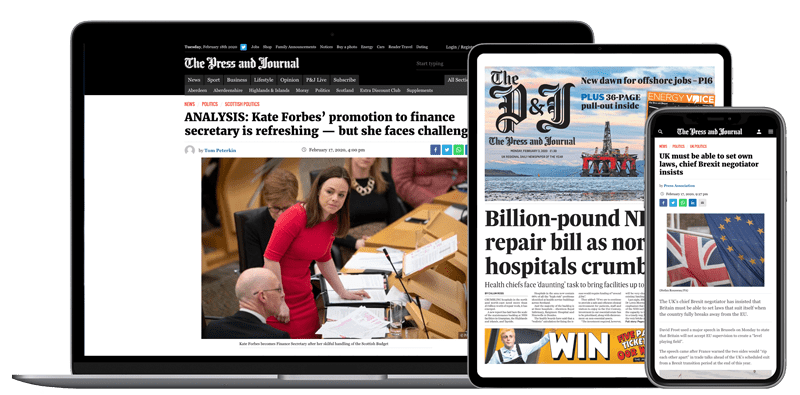 Help support quality local journalism … become a digital subscriber to The Press and Journal
For as little as £5.99 a month you can access all of our content, including Premium articles.
Subscribe