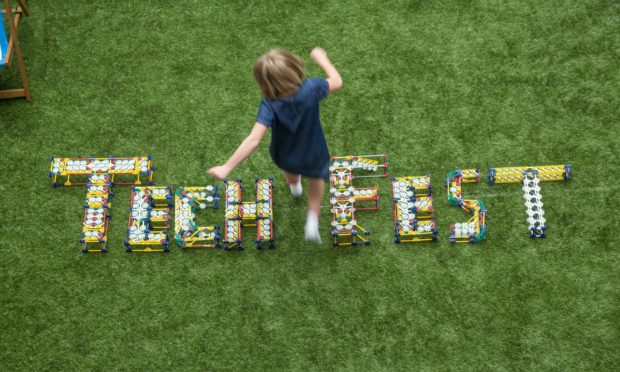 North-east school pupils will showcase their work to industry professionals at TechFest's STEM in the Pipeline event.
Aberdeen City and Shire secondary pupils will present their solutions to an oil and gas industry challenge at the final tomorrow.
Groups of pupils from 11 schools across the region will visit BP's North Sea headquarters in Aberdeen to demonstrate their physics, maths, chemistry and geology skills to a panel of industry experts, with the winning team announced on the day.
Following the launch of the programme in September, the teams have taken part in a series of tasks to produce a Field Development Plan for a fictional STEM oil field.
Working with their mentors, the pupils have developed skills in geology, reservoir engineering, process engineering, finance, processing and project management to apply the best approach to the challenge.
The teams need to demonstrate their solutions and consider key factors such as subsurface work, production profiling and the calculation of CO2 emissions.
Greg Stewart, an engineer at BP in Aberdeen, took part in the programme when he was 17 and has come full circle as he signed up as a mentor to the STEM in the Pipeline participants this year.
He said "Meeting engineers, geologists and economists immediately before applying to university turned me towards a degree in chemical engineering, with an eye on working in the energy industry.
"There's no doubt that winning the competition and then subsequently presenting at the local branch of the Energy Institute appealed to my competitive side and had me hooked on the idea of working as a petroleum engineer for real."
Pupils who take part in STEM in the Pipeline will also be eligible for the Silver CREST Award, Britain's national award scheme for work in the STEM subjects.
The schools taking part are Harlaw Academy, Robert Gordon's College, Westhill Academy, Fraserburgh Academy, Inverurie Academy, The Gordon Schools, St Margaret's School for Girls, Meldrum Academy, Aberdeen Grammar School, Cults Academy and Banchory Academy.