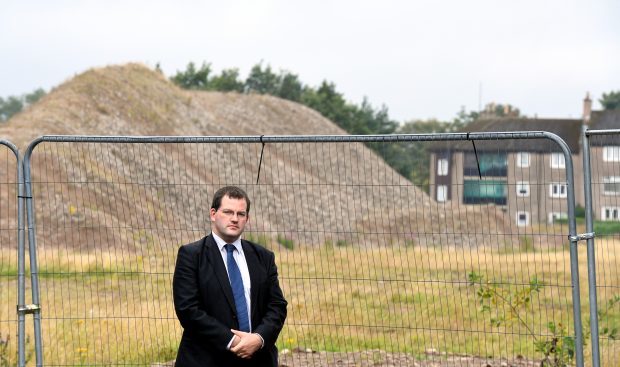 Developers have met with angry residents living on an Aberdeen street who claim a new housing development is blocking out light to their homes.
People in Forrit Brae in Bucksburn have had mounds of earth, some at least 6ft high, built up outside their properties in 
preparation for Bancon's 100 homes.
Residents had "no idea" of the elevations as the plans did not provide key details.
A letter from the city council has now been sent to some residents apologising for the lack of clarity in builder Bancon's original planning documents.
On Tuesday night a meeting was held at the Beacon Centre to discuss the problems.
Aberdeen Donside MSP Mark McDonald said: "I am pleased that Bancon have shown a willingness to engage with the residents of Forrit Brae, while there have clearly been failings of process which have led to this point, it is now about ensuring that the impact upon residents is minimised.
"Residents had the opportunity to put their views to Bancon and the council, and while the council did not accept the residents' arguments on privacy and amenity, the developer said they were willing to meet with individual residents to try and address their concerns, and that is to be welcomed."