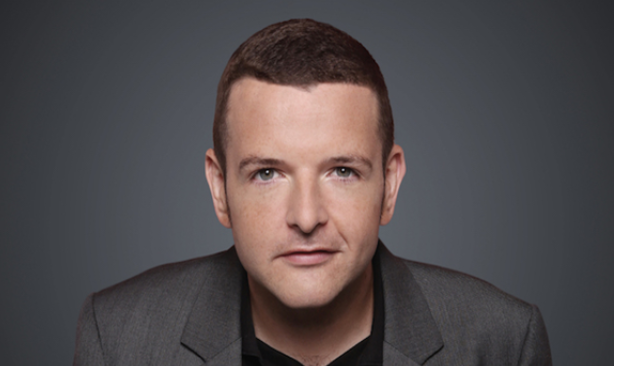 After recently taking time out from comedy, including a short spell studying Spanish in Madrid, the Clydebank comedian Kevin Bridges is back touring and in Aberdeen with four sell-out shows.
Previously he has appeared on many comedy television shows including Would I Lie to you?, Have I Got News for You and has performed at Live at the Apollo.
Having to brave Storm Deidre and queue outside the AECC for a security check, we were relieved to take our seats.
Warming up proceedings was star of BBC Three's Impractical Jokers Paul McCaffrey. He did a good turn, discussing the perils of being in his 40s, inadvertently booking into a sex hotel in Berlin and a brilliant story around the TV programme Take Me Out.
But it was Kevin Bridges everyone had come to see and the stage lit up with his name in giant sparkly letters as he sauntered on dressed in a smart black suit. With a 'fit like Aberdeen' he thanked everyone for joining him on such a bad night to his favourite B&Q warehouse!
Kevin's upbringing in Glasgow and his family life really is a treasure trove of comedy gold and provides much of his material. He isn't so keen on social media and the internet, pouring sympathy on the kids of the day and the pressures surrounding Facebook or Instagram likes. Imagine never having to face the fear of saying to a girl 'would you go out with me' or worse if she rejects his offer – 'would any of your pals go out with me'!
He had everyone in stitches with his 'shaming' episodes growing up as a chubby school kid; a character building exercise that no longer exists with the youth of today.
Bridges now lives in a more affluent area of Glasgow and when his neighbours threw a street garden party he just presumed the gazebo was a forensic tent rather than a marquee for a posh party.
He is all grown up now at the ripe old age of 32 and grumbled that his pals have all changed, Craigy has 'dropped the y' and is now Craig, spending weekends in soft play areas while he finds hangovers just aren't worth having anymore.
Sometimes his facial expressions are enough to make you laugh and he also does some superb accents, including a menacing Northern Irish and Donald Trump.
A small puddle of water was forming on the stage from a leak in the roof while he asked for a spotlight on him to be dimmed. He joked he would need Raybans and a duffle coat for tomorrow night and could this be the effects of the oil and gas money drying up.
He definitely saved the best until last with a story that no doubt resonated with much of the audience, ordering a Chinese carry out. I don't want to give anything away but the curtain-twitching family wait for their delivery from the 'Lucky Panda' was priceless.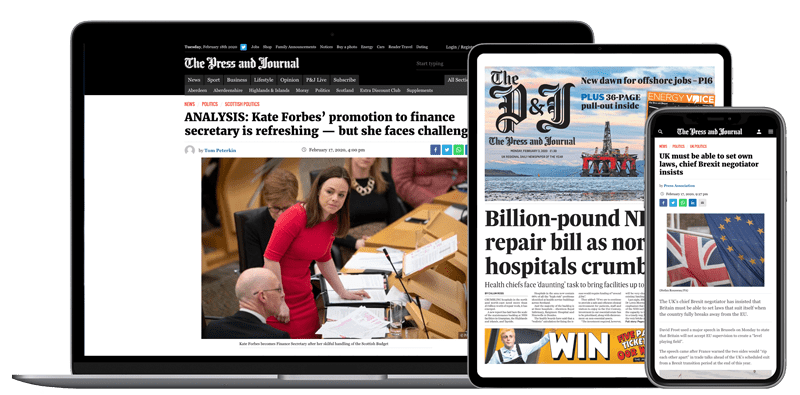 Help support quality local journalism … become a digital subscriber to The Press and Journal
For as little as £5.99 a month you can access all of our content, including Premium articles.
Subscribe