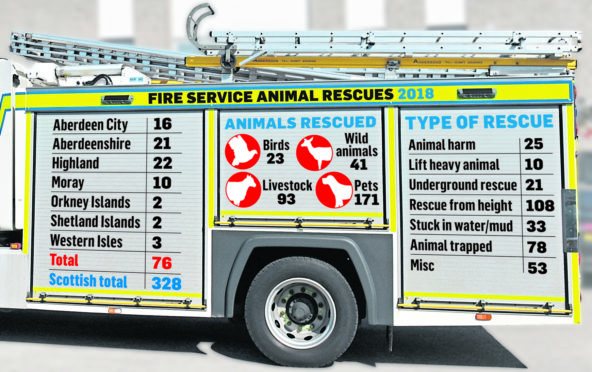 Scotland's fire crews had to be drafted in almost once a day to rescue animals from a variety of predicaments this year.
Firefighters have scaled tower blocks, braved rapid rivers and even waded through sewage as part of 328 animal welfare calls made since January 1.
While the Scottish SPCA has responsibility for these rescues north of the border, emergency crews are routinely called out to assist its teams in the more precarious scenarios.
Around one third of all the call-outs this year involved helping animals down from heights, while staff were also needed to free creatures from mud, harmful situations or even underground.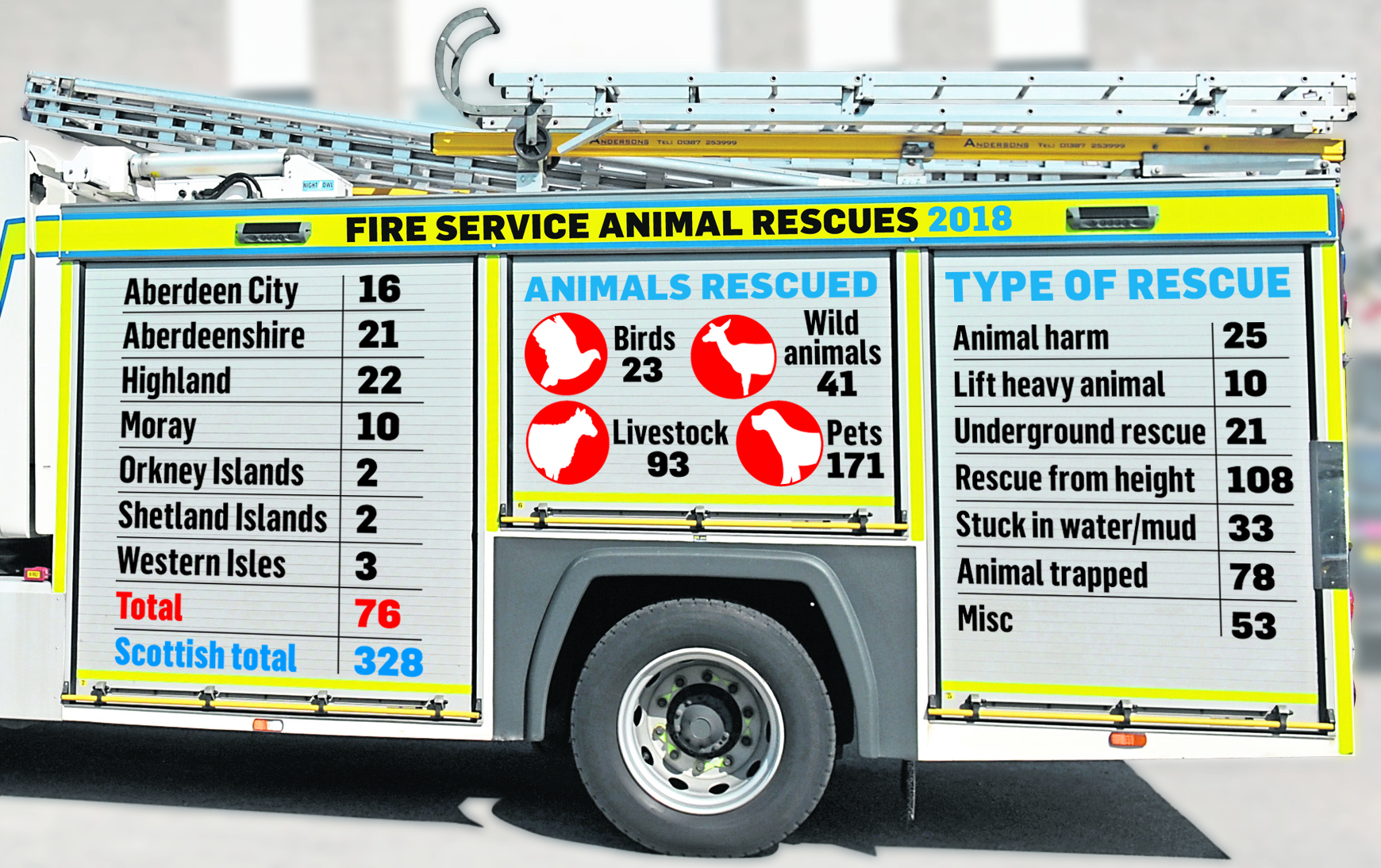 And while more than half of all the incidents involved standard domestic pets, others including wild animals and livestock – including "exotic" animals like llamas and ostriches – were also in need of saving.
A Scottish Fire and Rescue Service (SFRS) spokesman said: "Statutory responsibility for animal rescue lies with the Scottish SPCA.
"However the SFRS will always attend where there is a risk that a member of the public might put themselves in danger by attempting to effect their own rescue.
"The SFRS is also a humanitarian service and would always seek to assist an animal in distress, which can be a source of upset to members of the public."
Praise has been heaped on the fire service for its willingness to assist wherever needed.
Keith Marley, co-founder of the New Arc rescue centre in Ellon, said: "Obviously their first priority is to save human lives but we have always found them helpful and willing to assist with wildlife rescue wherever possible."
And a spokesman for the Scottish Government said: "Scotland is a nation of animal lovers and we value the work of the Scottish Fire and Rescue Service every year in rescuing animals in need, which is an example of this commitment."