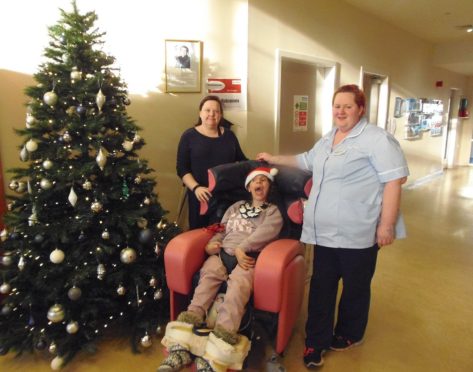 With Christmas a time to celebrate with friends and family, an Aberdeen neurological care centre is pulling out all of the stops to ensure its residents make the most of the occasion.
Staff at Sue Ryder Dee View Court have organised an array of festive fun for the 24 people living there.
The Kincorth centre cares for people with a number of neurological conditions, including multiple sclerosis, Huntington's disease and motor neuron disease (MND).
And huge efforts have been made to ensure every resident can enjoy the Christmas season.
The centre's activities coordinator, Bekka Penley, said: "So many of our residents have sons, daughters and grandchildren, and everyone always has lots of ideas so we make sure to put on activities for all ages to enjoy.
"This year we have a Santa's grotto and the big man himself visited to hand out presents to the residents and the little ones."
A big Christmas party is also being held, and this year a local church hall has been hired and packed out with decorations.
Miss Penley added: "Christmas music will be playing and many of our residents enjoy a good dance.
"Being in a wheelchair doesn't stop any of them from hitting the dance floor."
Louise Torrance, Dee View Court head of care, said: "For the residents who go to their families' homes for Christmas Day, the staff help them to get ready and make sure they all have the right medicine and mobility aids they need.
"And for those who stay at Dee View Court for the big day, we have a big festive party."
Also this month the local church has held a Christmas service, and Aberdeen St Fittick Rotary Club organised a festive bingo night.
Club president Sheena Anderson said: "We've held monthly bingo sessions at the centre for over 10 years which are always very popular with residents and their families, but it's always the Christmas bingo session which is the yearly highlight for us.
"There is such a lovely, interactive atmosphere which brings all of us involved such joy."
Festivities 
As part of the Christmas celebrations, staff at Dee View Court have organised a special raffle to raise money for the centre's major expansion project.
Work is underway on a new wing which will allow it to care for almost double the number of residents, with capacity rising from 24 to 44.
More than half of the £3.9million needed to build the facility has been raised and it is hoped construction can be completed by the end of next year.
Part of this came from a star-studded auction earlier this year which attracted a wide range of famous faces.
Oscar winner Eddie Redmayne, X Files star Gillian Anderson and footballing superstar Gareth Bale were among those who donated items to go under the hammer in London back in October.
Dee View Court activities coordinator Bekka Penley said: "Some of the staff and residents have organised a Christmas raffle too, to help raise some money to go towards our capital appeal to extend the centre and double our capacity.
"The waiting list for a place at Dee View Court continues to rise, and residents and staff are keen to do their bit to help raise the funds needed so we can care for more people."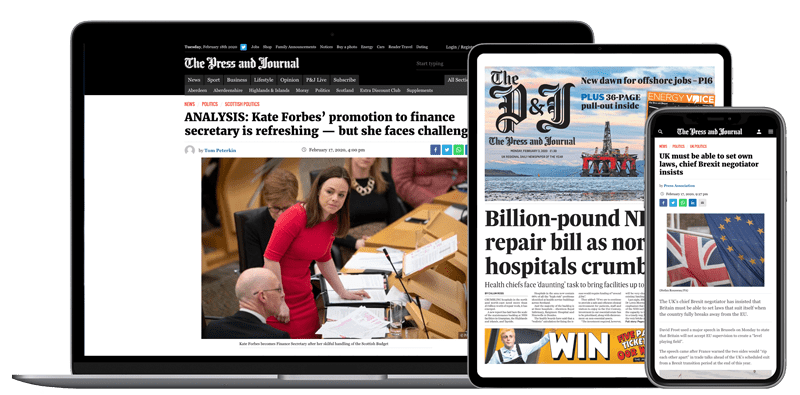 Help support quality local journalism … become a digital subscriber to The Press and Journal
For as little as £5.99 a month you can access all of our content, including Premium articles.
Subscribe