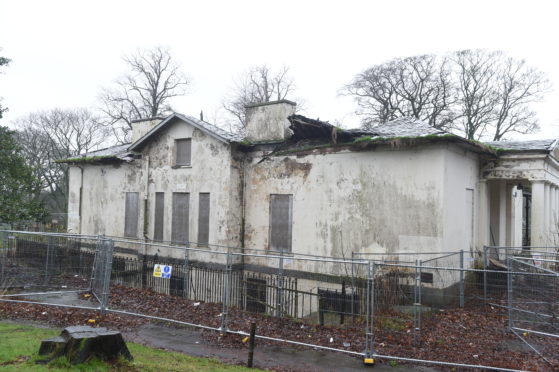 The future of a derelict but A-listed building, designed by Aberdeen's most famous architect, has been questioned with a local councillor comparing it to a "rotten tooth".
Westburn House, situated in the scenic city park that bears its name, has been lying empty for nearly two decades and has fallen into a state of disrepair with the roof beginning to cave in following recent harsh weather.
The structure was built in 1839 and was designed by the renowned architect Archibald Simpson, who was behind some of the city's most famed buildings.
The land on which it stands was originally owned by David Chalmers, a former
editor of the Aberdeen Journal, who commissioned Simpson to design Westburn House.
The building has since seen many uses, serving as a home, a tea room and a nursery.
In 2004, there were £1 million revamp plans which had they progressed would have seen the disused building turned into a new office for the city's registrars.
The house was once again on the market about four years ago, when council chiefs reported they were happy with the level of interest shown in taking over the building.
And in 2016, councillors went so far as to approve plans by Elgin-based company Liberty Kids to turn it into a modern nursery, where youngsters would enjoy plenty of space to roam around outdoors.
None of the plans have proved successful.
In the meantime, the house has been repeatedly targeted by vandals and graffiti artists  and concerns have been raised over its safety.
There are now signs that the structure is starting to fail, with sections of the roof beginning to collapse.
Last night a council spokesman said an inspection had been recently carried out and that a new strategy for the building's future was being developed.
He said: "We carried out a structural inspection of Westburn House in November and we are currently working to develop an appropriate strategy for the building."
Rosemount and Midstocket SNP  councillor Bill Cormie said such a plan must be developed quickly.
He revealed that when his party were in power in 2007, they had been quoted a £1.6 million repair bill.
He said: "That was 11 years ago so the costs could only have risen.
"Opinions are divided.
"Some would like it saved but we have to think about the cost of that and if there was any interest in taking it over.
"Just now it is like a rotten tooth in your mouth that should be pulled.
"Someone has to make a decision before anyone is hurt."
Archibald Simpson – the man who built modern Aberdeen
The A-listed designation of Westburn House is the same as many of the city's most famous buildings, including Marischal College.
The park house was designed by world-famous Aberdeen architect Archibald Simpson, who was key to creating the current cityscape we see today.
Mr Simpson was born in the city's Guestrow on May 4, 1790 and he attended Aberdeen Grammar School as a contemporary of Lord Byron, who lived nearby in Broadgate.
Aged 20, he left for London to become an apprentice architect to Robert Lugar and later David Laing.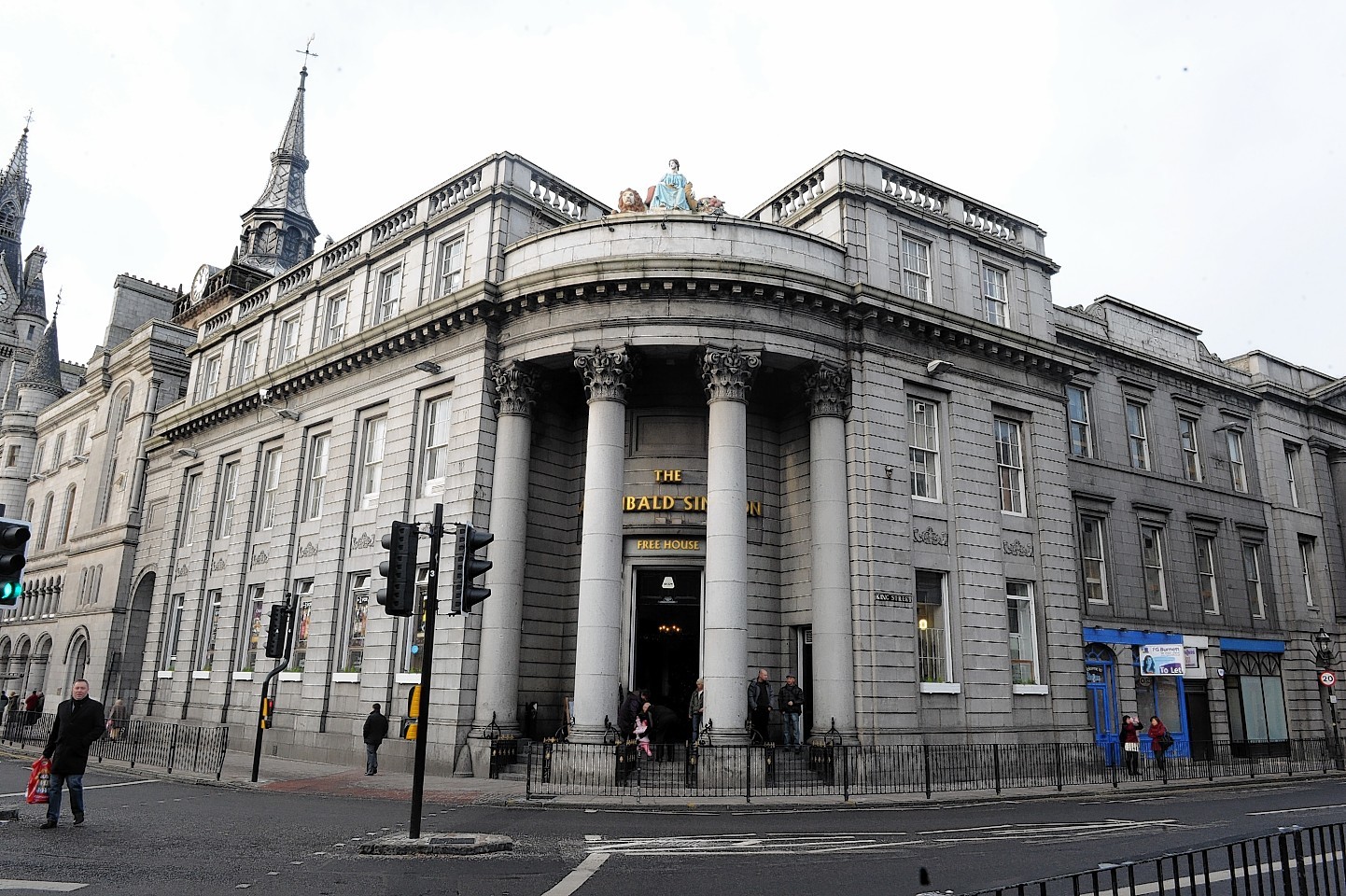 Two years later he left to embark on a study tour of Italy, returning to Aberdeen in 1813 to start an architectural practice in his old house.
Among his most famed designs are St Andrew's Episcopalian cathedral on King Street,  the neat order of Bon Accord Crescent, Terrace and Square, The Athenaeum on Union Street, the Triple Kirks, the Music Hall and of course the iconic Marischal College.
Outwith Aberdeen, he designed the Free Church, Rothesay, the North of Scotland Bank in Huntly and Drumoak Parish Church among many other buildings.
He died in 1847, aged 56, and is buried at St Nicholas Kirkyard in the city centre.
Mr Simpson has been given the ultimate honour in death with one of his buildings now a popular city centre pub named after him – or known locally as "Archie's".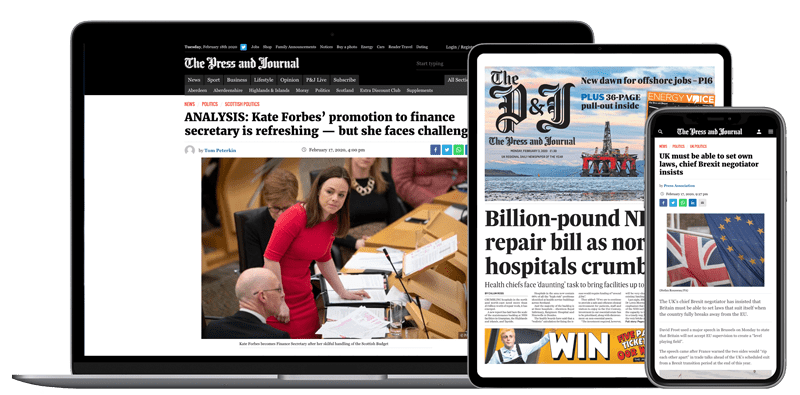 Help support quality local journalism … become a digital subscriber to The Press and Journal
For as little as £5.99 a month you can access all of our content, including Premium articles.
Subscribe