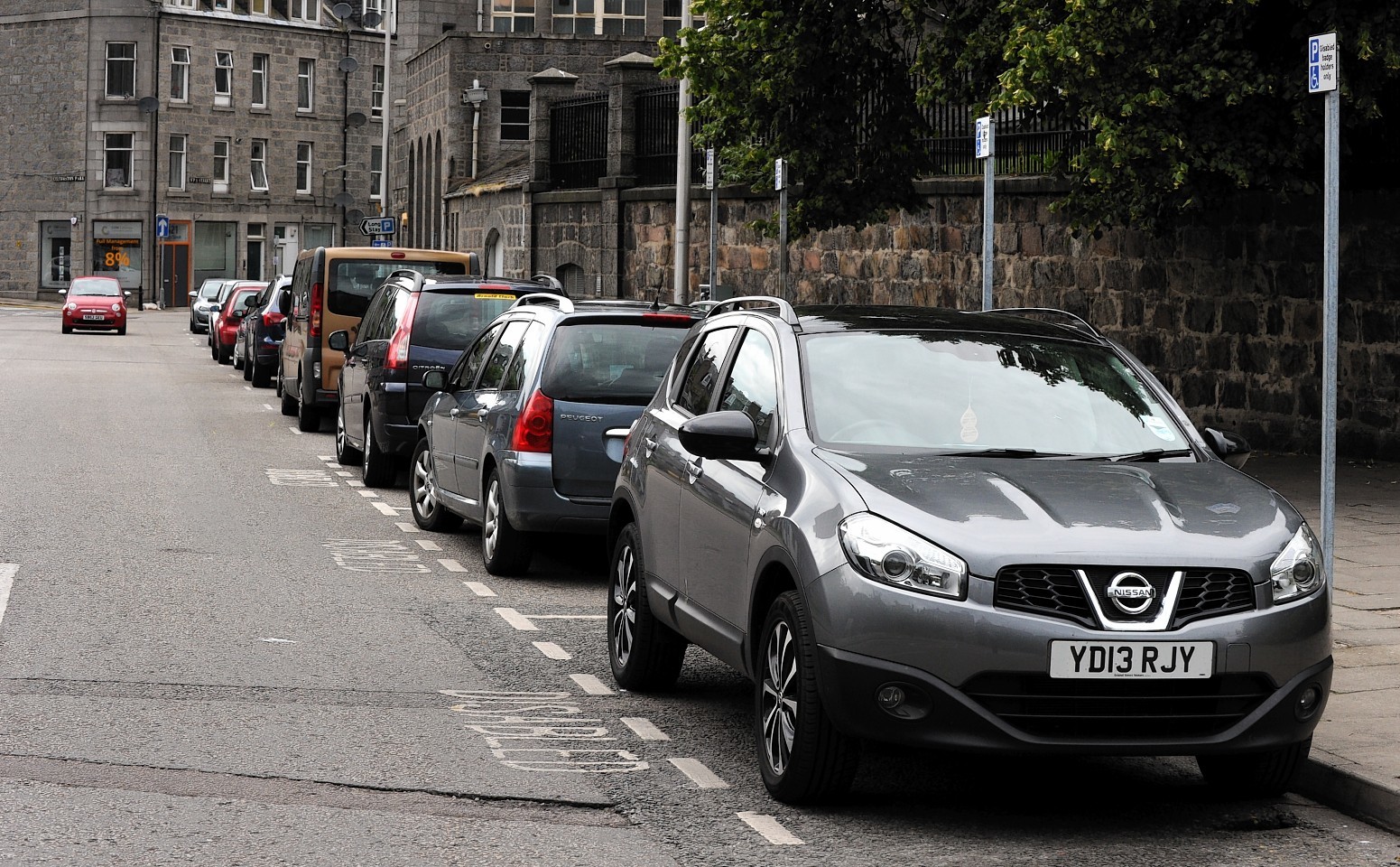 As tens of thousands of people hit the high street today in search of Boxing Day bargains, The Press and Journal can reveal the best places to park in the city.
Using data obtained via freedom of information request, we have been able to calculate the council-run car parks where you may be most likely to find a space among the swathes of festive shoppers.
The local authority's own headquarters, Marischal College, has topped the list.
Each of the 103 spaces off Queen Street was used an average of 27 times last year – a number far lower than any of the others.
However its limited opening times may have played a large factor in its ranking, as it is only publicly accessible for around 17 hours per week so that the council's own staff are given priority for work.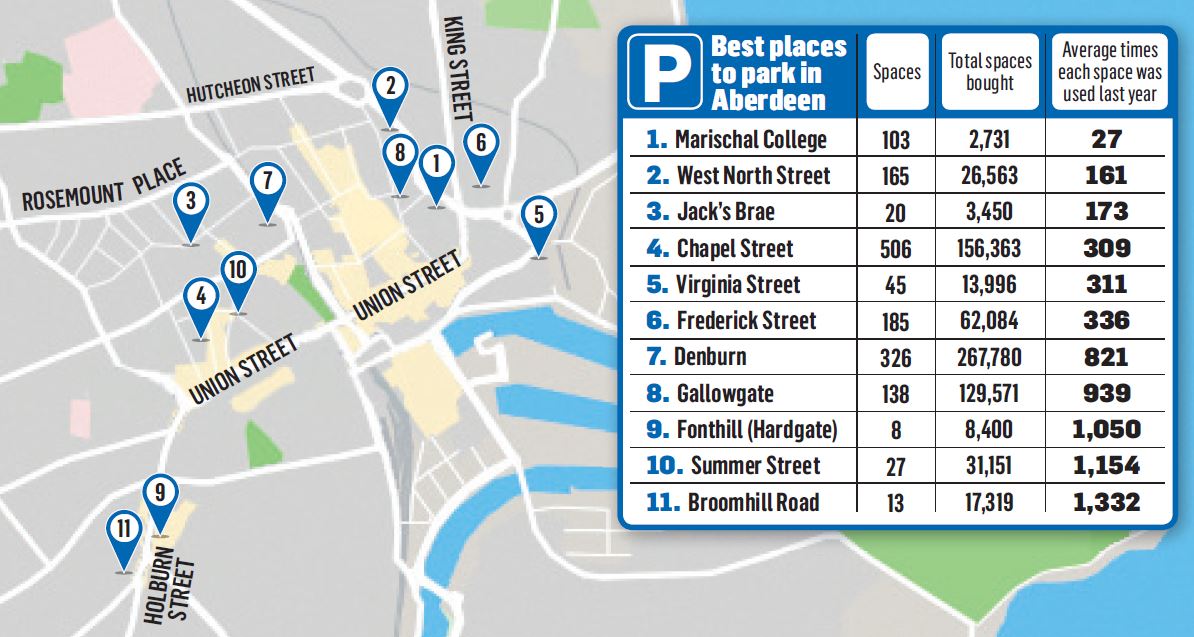 With 165 spaces the West North Street multi-storey car park is the fourth-largest council-run facility of its kind in Aberdeen, yet fewer people paid for parking there than they did Summer Street, which has just 27 spaces.
Councillor Marie Boulton said: "We are looking forward to increased city centre footfall on Boxing Day and we are supportive of retailers such as Debenhams who are offering free customer parking over the festive period.
"This complements our own ambitions for a thriving Union Street and a buzzing city centre with our Alive After Five free parking scheme already boosting the city's night-time economy.
"We are working hard in rejuvenating the city centre and attracting new retailers as part of that ambition."
Nicola Johnston, Aberdeen Inspired's evening and night time economy manager, said: "Working towards creating a vibrant night time economy is a huge focus for us at Aberdeen Inspired, showcasing all the city centre has to offer, and Alive After Five plays a big part in this.
"Through this we aim to encourage both residents and visitors to spend more time in the city centre, and during the festive period that of course includes supporting your local retailers.
"We would encourage people to utilise the Alive After Five pilot, which offers free parking from 5-8pm in a number of city centre council car parks.
"We've had a great response to this so far and hope to continue this momentum."
She added: "It is a fantastic time of year to really get behind and enjoy our city centre, whether that is shopping, enjoying a bite to eat or visiting the Aberdeen Christmas Village."