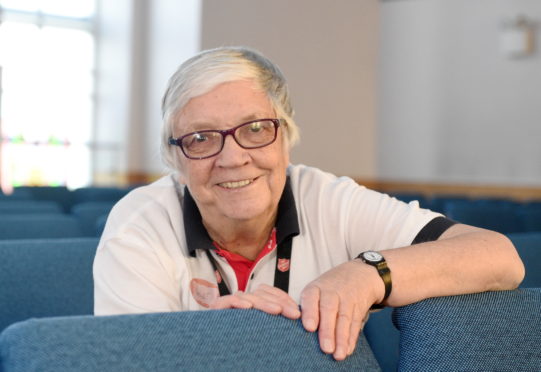 Vulnerable and elderly people from across Aberdeen were served up Christmas dinner by generous volunteers.
The Salvation Army welcomed in scores of people to the Citadel to give them a boost and ensure they were not alone.
A three-course meal was laid on for the guests with soup, turkey and all the trimmings and puddings, following by mince pies and shortbread.
Among the volunteers was former major Violet Leiper, who stepped down as an officer with the charity 16 years ago, but has continued to help support the charity's work.
And after 35 years of active service with the church and charity, the 76-year-old reckons she's now busier than ever.
Ordinarily Mrs Leiper would be at home with her family but this year decided to pitch in on Christmas Day.
She said: "I've been retired 16 years now but I've never been so busy. There is a lot of need in Aberdeen and we see this during the week at our community church where we have a range of programmes to help people, including a good neighbours initiative.
"I enjoy helping people and making a positive difference in someone's lives. To be able to do that on Christmas Day is special. Normally I'd be with extended family but this year I decided to stay in Aberdeen and do something for others."
She first came to the Salvation Army with her sister as part of her local church's Sunday school.
But it wasn't until she was 18 that she became a uniformed member of the church – also known as a soldier.
Over the next couple of years she felt called by God to become a Salvation Army officer but admitted she remained reluctant to take the next step until she turned 21 and couldn't ignore it any longer.
So she began her training at the organisation's training college in London in 1964 and two years later was commissioned as part of the defenders of the faith – the name given to her and her fellow Salvation Army officers in the class of '66.