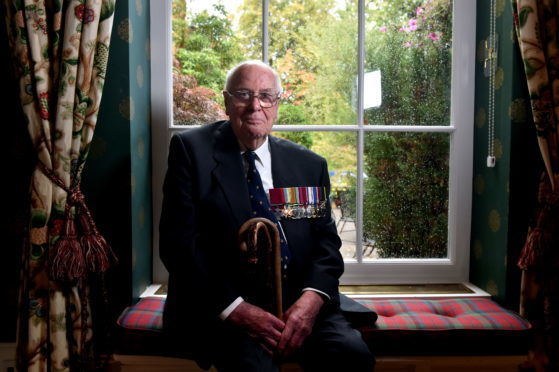 Those of us who attended the WW1 show "Far, Far from Ypres" at His Majesty's Theatre in Aberdeen in August could scarcely have imagined we had a real-life hero in our midst.
But sitting there, amid the audience at the commemorative event, was John Alexander Cruickshank, the Aberdeen-born pilot, who won a Victoria Cross in 1944 and who has been alive almost as long as the Royal Air Force itself.
As usual, with this modest character, who is now in his 99th year, he didn't want any fuss made about his past exploits. But they remain very much worth recounting, not least to emphasise how some people achieve greatness without ever seeking it.
---
>> Keep up to date with the latest news with The P&J newsletter
---
It was almost 75 years ago that Flt Lt John Cruickshank demonstrated the astonishing bravery which led to him gaining a VC when he flew his Catalina aircraft through a hail of flak over Norway, and while his first pass was unsuccessful, he brought it around for a second sortie, this time straddling a U-boat and sinking the vessel.
However, the German anti-aircraft fire had been deadly accurate in response, killing the navigator and injuring four others, including both Flt Lt Cruickshank and second pilot Flight Sergeant Jack Garnett.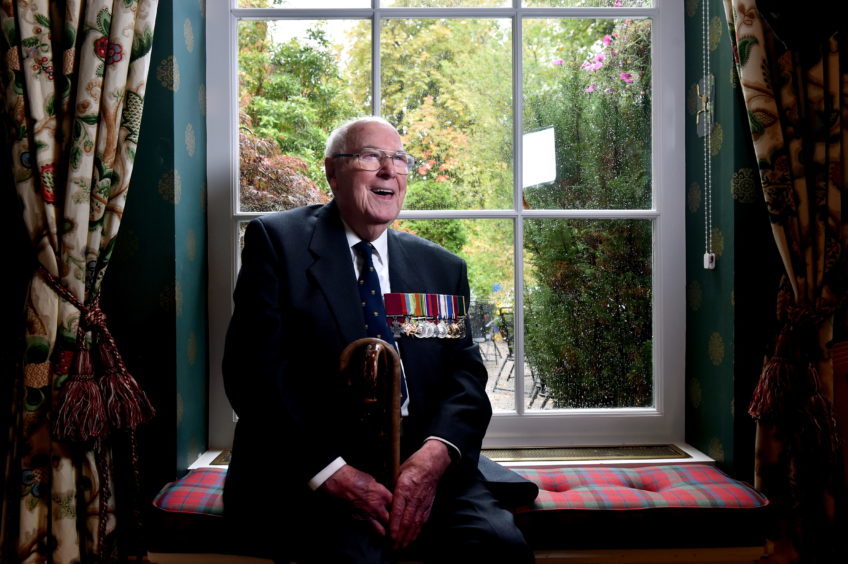 The Aberdonian was hit in 72 places, and suffered serious lung injuries and 10 penetrating wounds to his lower limbs.
Yet, despite these injuries, he refused medical attention until he was sure the appropriate radio signals had been sent and the aircraft was on course for its home base. Even at that stage of his privations, he eschewed morphine, aware that it would cloud his judgement and potentially jeopardise all the men on board.
Flying through the night, it took the damaged Catalina five and a half hours to return to Sullom Voe, with Flt Sgt Garnett at the controls and his colleague lapsing in and out of consciousness in the back.
But the 24-year-old Scot then returned to the cockpit and took command of the aircraft. Deciding that the light and the sea conditions for a water landing were too risky for his inexperienced comrade, he kept the craft in the air circling for an extra hour, as the prelude to landing it successfully on the water and ferrying it to an area where it could be safely beached.
It was an astonishing act, and yet he has always spurned the limelight. As one of his RAF colleagues recalled, he felt he was the lucky one to survive the conflict.
His friend added: "I had the privilege of meeting him [Flt Lt Cruickshank] at a dinner and it was an unforgettable experience for everybody who was there.
"There was a stunned silence for 45 minutes while he spoke, because everyone present recognised the incredible bravery he had demonstrated.
"And yet, one of the things which struck us the most was that he didn't want a big fuss made about it. After everything he had endured, when he regained consciousness in the Catalina, the first thing he said was: 'How are my crew?'
No wonder those of us at His Majesty's Theatre gave him a rousing reception!