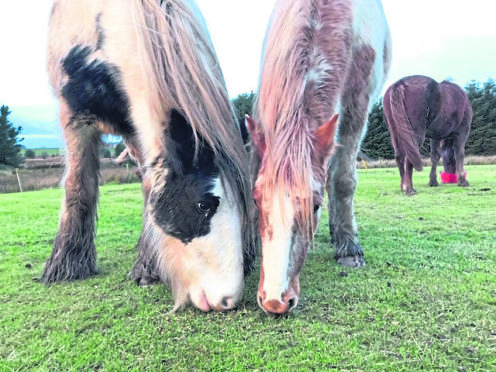 Two north-east animal sanctuaries have stepped in to rehome creatures great and small following the closure of a rescue centre.
The Scottish Animal Behaviour and Rescue Centre was set up at Invereighty Estate near Forfar four years ago
It was home to the late Jean Thomson OBE, who was honorary president until her death in 2016 at the age of 90.
Members of the public could be educated about animal welfare at the site and could also attend animal behaviour consultations.
But the rescue centre has now been forced to close due to financial struggles.
A spokesman from SABRC said the charity had unfortunately "suffered big losses" and had struggled to survive this year.
The owners of Willows Animal Sanctuary, near New Pitsligo,  and Halfpenny Farm in Clovenstone, near Aberdeen, have offered their support to the centre, which had cared for abandoned, maltreated and retired animals.
Six horses – including two ex-Riding for the Disabled Association ponies – have been offered a home at Willows, while Halfpenny Farm will taken in smaller guinea pigs.
The SABRC spokesman said: "We know the closure is sad news to all of us and we are heartbroken.
"One of the co-founders, Lauren along with her fiancé Matt are taking on most of our animals so they will remain where they are.
"We have successfully re-homed our guinea pigs to Halfpenny-farm animal sanctuary who we have worked with before and who were looking for a companion for their lonely guinea pig.
"We have had a chance at rehoming our horses Merry, Patrick, Ruby, Bella, George and Polly as a herd to Willows Animal Sanctuary who do amazing work for our non-human companions.
"Willows were understandably concerned about the financial implication of taking on the six horses, so if you are able to, please let them know if you can support them.
"Whether that be financially by giving them even a few pounds a month or by sharing and liking their social media posts or whatever you can manage."
Vicky McDonald, Yard Manager at Willows added: "We were approached by the SABRC with the extremely sad news of their closure and their plea to help them with their remaining six horses that were needing to find a safe, secure home.
"Their plea that this bonded group should be allowed to remain together, free from exploitation struck a chord with us and we felt we must help.
"With the cost of hay being what it is, we hope that all you amazing animal welfare supporters will rally around and help support these lovely horses.
"These darlings all need sponsors to help support the future costs of vet, feed and foot trimming bills."
Louise Yule, of Halfpenny Animal Sanctuary, said: 'We think it is a real shame that another sanctuary has closed and we were happy to help give a secure home to the remaining guinea pigs.
"Sadly many rescues and sanctuaries are struggling to survive. The only way they can do so is with people's support.'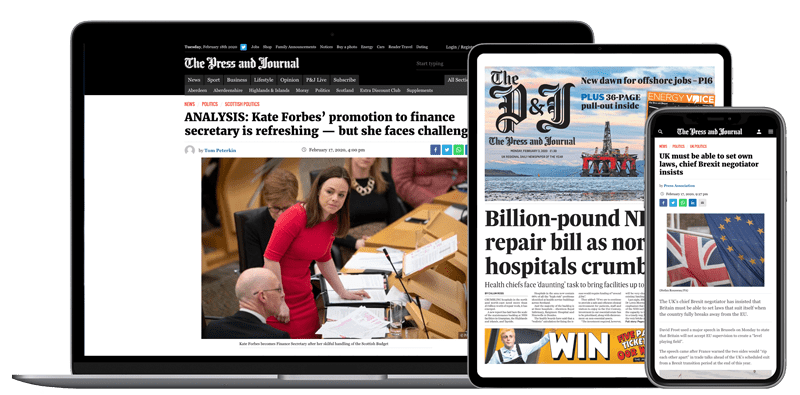 Help support quality local journalism … become a digital subscriber to The Press and Journal
For as little as £5.99 a month you can access all of our content, including Premium articles.
Subscribe