Plea to help bring new air ambulance to north-east
This year is expected to bring a transformation in the north and north-east's emergency service capabilities with the arrival of a new air ambulance helicopter in Aberdeen.
The Scotland's Charity Air Ambulance (SCAA) aircraft is slated to become a fixture by November, and bold predictions that it will "definitely" save lives have already been made.
The value of the charity's one current helicopter, based in Perth, was displayed on Hogmanay when it was sent to an emergency in Angus.
A farmer suffered head and back injuries when his all-terrain vehicle rolled over on a hillside.
The helicopter was able to land close to the site, which was difficult to access, and the crew worked with paramedics from a road ambulance to treat the wounded man.
He was airlifted to Ninewells Hospital in Dundee in 15 minutes – a journey of more than an hour by road.
SCAA chief executive David Craig yesterday asked Press and Journal readers to lend their support to the ongoing fundraising drive to bring the new helicopter to Aberdeen this year.
He said: "We start 2019 full of hope that we can deliver on that promise during this year – to launch a HEMS (Helicopter Emergency Medical Service) operation in the north-east.
"The call sign Helimed 79 helicopter will serve the whole of Scotland alongside its charity stablemate (Helimed 76) at Perth and two government-funded helicopter air ambulances based at Glasgow and Inverness, and two fixed-wing aircraft at Glasgow and Aberdeen.
"In order to realise our goal, however, we rely on the continued support and generosity of the people of Scotland."
Mr Craig explained that the existing helicopter has been maintained for the past five years entirely through charity donations.
"Your continued giving will allow us to operate two aircraft – effectively doubling the number of fast-reaction helicopter air ambulance resources in Scotland," he said.
"Over the years, SCAA has responded to nearly 2,000 time-critical emergencies in every corner of the country from Orkney to the Borders and the Western Isles to the far north-east.
"Many lives have been saved thanks to you. Many others have been improved and hundreds of patients have recovered more quickly because of their rapid transfer to hospital care."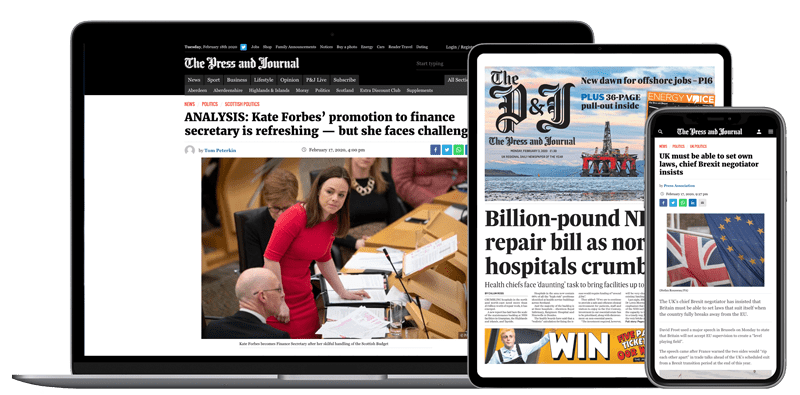 Help support quality local journalism … become a digital subscriber to The Press and Journal
For as little as £5.99 a month you can access all of our content, including Premium articles.
Subscribe