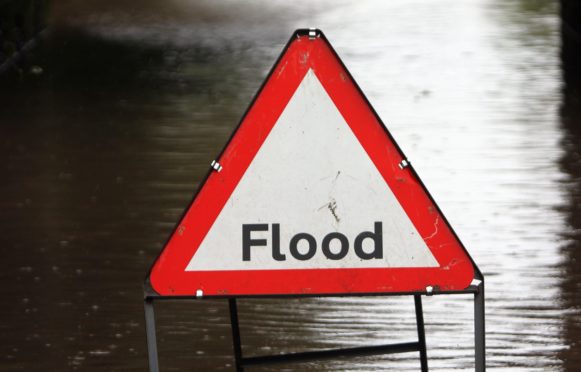 Extensive works are to be carried out to improve the flood defences in one of Aberdeen's most vulnerable areas.
It will require many weeks of restrictions and road closures within the Merchant Quarter in the coming weeks.
The resilience of the area in the face of storms and heavy rain has long been questioned and Scottish Water is now to take action.
It will begin by undertaking a programme of trial hole and bore hole excavations to determine suitable positions to make underground improvements.
The work will begin on January 29 and Scottish Water has warned that some disruption will be unavoidable.
Project manager Bruce Macgregor said: "The planned investigation work is necessary so that we can plan future improvements for an important area of the city.
"We need to make sure we identify the right solution to reduce the risk of flooding for everyone – and understand potential challenges as far as we can at this stage.
"We appreciate that any work in this area will cause disruption for local businesses, residents and road users and we have tried to avoid the busiest times of year and to phase the work to minimise the impact on traffic as far as possible."
Flood risk in Aberdeen City is complex due to the interaction between the main rivers, sewerage systems, patterns of surface water runoff and tide levels.
Sepa has identified the city centre and west end as among the most vulnerable areas.
Priority projects include Scottish Water's  efforts to prevent city centre sewer flooding in the Merchant Quarter, flood doors to prevent river flooding to residential homes at Deeview Court, measures in place for the area near Bon Accord Glass on Riverside Drive and a River Don early warning system to alert Grandholm Village.
Since the devastating effects of Storm Frank, Aberdeen City Council has been working to improve measures across the city, implanting "tens of millions of pounds" into prevention measures.
Scottish Water's Merchant Quarter project will begin with the closure to traffic of Shore Brae, which will be closed from January 27 for a week between between Trinity Quay and Shiprow for a week. Local diversions will be in place.
In addition, Trinity Quay will also see restrictions for three weeks.
Scottish Water will move their investigations to Market Street on February 1 and then Trinity Street on February 4.
Both Trinity Street and Carmelite Lane will be closed to traffic as a result.
Finally, Carmelite Street and Guild Street will see a week's worth of local diversions and lane closures from February 23.
Scottish Water corporate affairs manager Gavin Steel said: "The investment we are preparing is needed to reduce the risk of storm flooding on a long-term basis, so that the city's waste water network can continue to serve customers and protect the local environment in years to come.
"We would like thank customers for their patience while this essential work takes place.
"We would encourage road users to plan their journeys and allow some extra time where possible."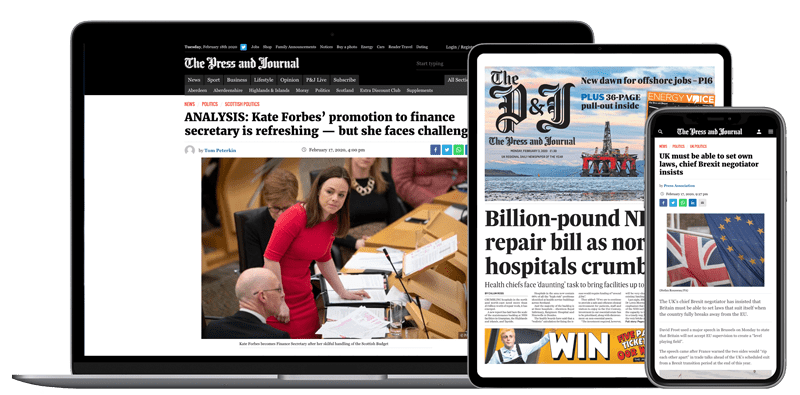 Help support quality local journalism … become a digital subscriber to The Press and Journal
For as little as £5.99 a month you can access all of our content, including Premium articles.
Subscribe