Footage released in effort to nab vandal who jammed locks with super glue in Aberdeen
A family business has released CCTV footage in an effort to track down a vandal who has been jamming its lock with super glue.
The MN Hamilton and Sons painter and decorators building on Ardarroch Road in Aberdeen has fallen victim to the frustrating prank on an infrequent basis for about five years.
Following an incident in 2017, bosses installed security cameras at the front door in order to catch the culprit in the act should they strike again.
And shortly after 6am on Christmas Eve, the device recorded a person with long white hair filing the lock with a strong adhesive substance once more.
Co-owner, Chris Hamilton, who runs the firm with his brothers Michael and John, believes the same individual has been responsible for every act over the past few years.
The matter was reported to the police on Monday and yesterday officers visited the premises as an investigation was launched.
Mr Hamilton said he was unable to explain why the company had been targeted.
He said: "Nobody here recognises the person, but this has been happening on and off for five years.
"We have had to get the locks replaced every time, which is a big inconvenience when you think about the time we spend unable to get into the building.
"There has been about 18 months between this incident and the last one, so we thought maybe it had stopped or the cameras had deterred the person from doing it.
"But when I got a call from a painter about being unable to get in on Christmas Eve, I could tell exactly what had happened.
"We hope that making the footage public will finally bring an end to this."
A police spokeswoman added: "Officers will be looking into it.
"Anyone with information regarding this incident should call 101 quoting reference 546 of January 7."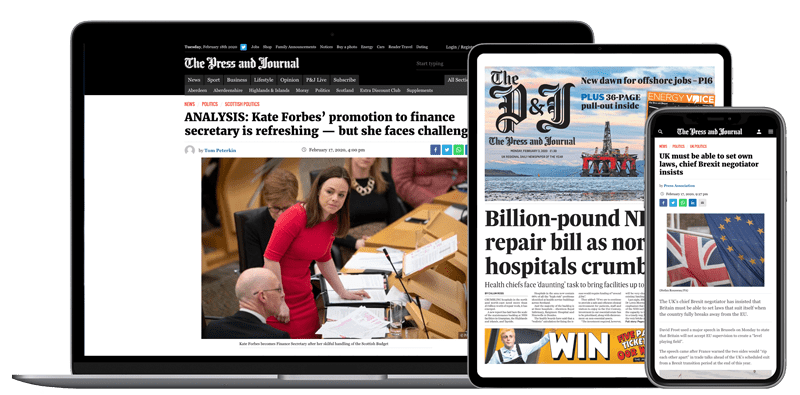 Help support quality local journalism … become a digital subscriber to The Press and Journal
For as little as £5.99 a month you can access all of our content, including Premium articles.
Subscribe