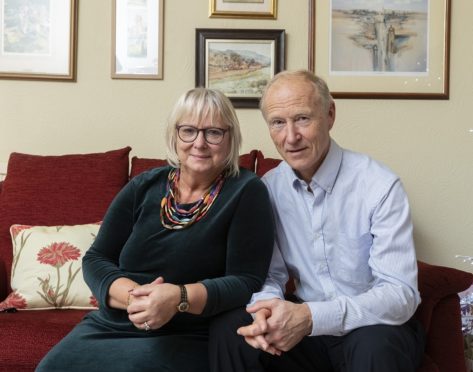 A university lecturer has been forced into early retirement after having a lung removed in a life-saving cancer operation.
Liz Clark, who worked at Aberdeen University, has revealed her ordeal as part of a charity campaign encouraging more people to act early if they spot signs of the illness.
The 62-year-old was diagnosed with lung cancer after visiting her GP about a persistent cough which wouldn't go away.
It later emerged that she had a malignant tumour in her right lung and surgeons ended up removing the entire organ when it turned out her condition was worse than expected.
Mrs Clark yesterday explained how the major procedure has altered her life.
She said: "It took me a while to fully recover, and it became quite obvious as the months went on that I wouldn't be able to go back to my work.
"Because I was a lot more breathless than before, I knew I wouldn't be able to lecture for hours at a time anymore.
"I also used to do some work in schools, but I couldn't risk picking up germs and bugs from the kids, so I had to take early retirement."
Mrs Clark, who had been appointed as director of learning and teaching in the School of Education in 2007, now describes herself as "happily retired".
But the doting grandmother said coming to terms with the change in lifestyle was a struggle.
She added: "It all happened so suddenly and I didn't really get a chance to process it all."
Mrs Clark and her 65-year-old husband, Iain, have backed the My Survivor campaign run as part of the government's Detect Cancer Early programme.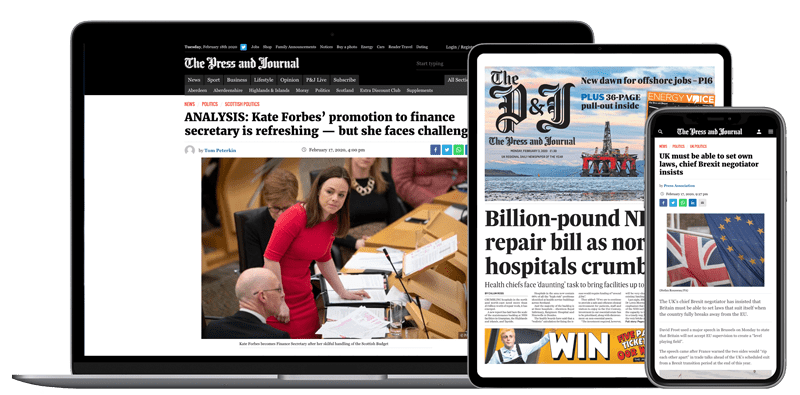 Help support quality local journalism … become a digital subscriber to The Press and Journal
For as little as £5.99 a month you can access all of our content, including Premium articles.
Subscribe