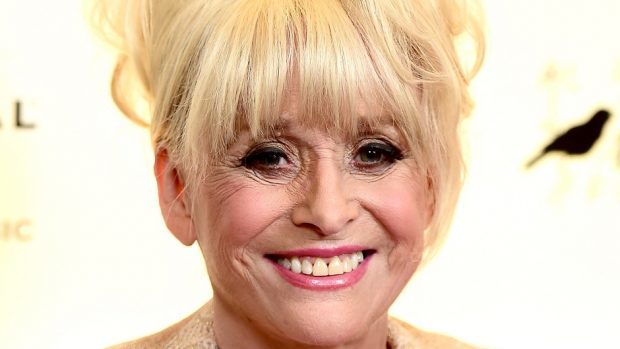 A group of Aberdeenshire pupils have been praised by celebrities including Stephen Fry, Dame Barbara Windsor and Fiona Phillips for their efforts to highlight cruel diseases such as dementia.
The endorsements helped Finlay Dyce, Sajan Alawattage and Jack Loundon from Portlethen Academy emerge victorious from the final of the Youth Philanthropy Initiative (YPI).
The competition was introduced to Scotland by The Wood Foundation in 2008 and is active in schools across Aberdeen, Aberdeenshire, Moray and the Highlands.
The Portlethen trio took part on behalf of the Living Well Project, which offers a befriending service and dementia-friendly cafes across Aberdeen and Aberdeenshire.
Led by teachers Jess Copner and Ian Cunningham, the Portlethen pupils highlighted its work and eventually won the competition, together with a cheque for £3,000.
Letters and statements from the celebrities were read out as part of the pupils' final presentation, including one from Dame Barbara Windsor's husband, Scott Mitchell, who is now also her carer following the revelation that she suffers from Alzheimer's.
Mr Fry, meanwhile, wrote: "I am proud and honoured to support the splendid people from Portlethen Academy in their bid to win the Youth & Philanthropy initiative.
"It is clear that their work and determination has been inspired by their all too real brushes with the cruelty of dementia."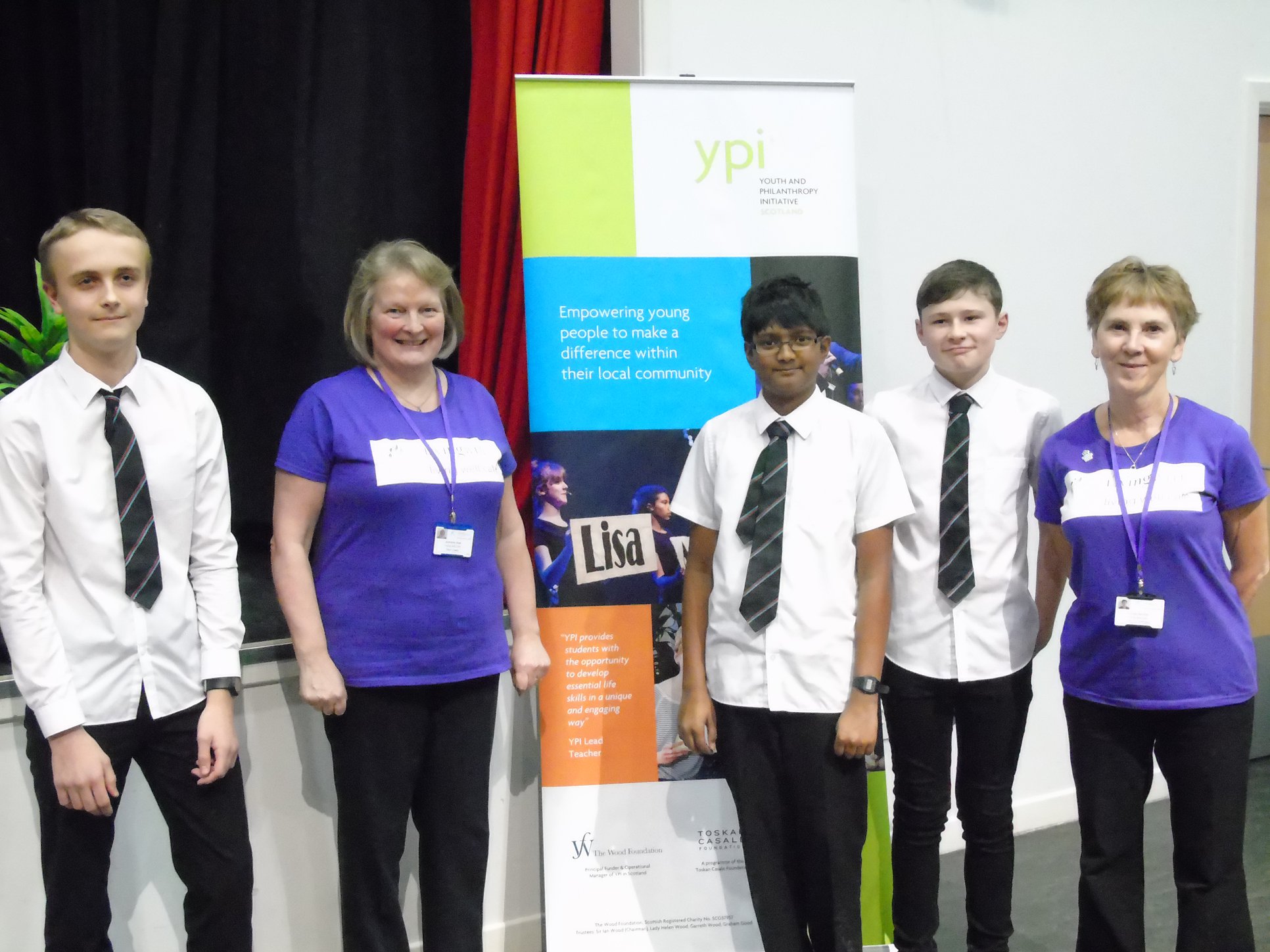 Living Well Project volunteer Linda Rendall said: "The boys presented well, with a mixture of personal experiences, a video they had made when they visited one of our cafes and a thought provoking animation.
"We know that many people living with dementia will not remember much about their afternoons, so we very much focus on being 'in the moment'.
"To see smiles and have fun and laughter makes it all so very worthwhile."
This was Portlethen Academy's ninth year taking part in YPI, meaning the school's pupils have channelled £27,000 to good causes in the north-east.
Lady Wood, Trustee of The Wood Foundation, said their presentation was "superb".
She said: "The Portlethen event was a superb final – I loved the enthusiasm shown by all the finalists.
"If they take that energy and enthusiasm wherever they go and into whatever they do then it will be great for them as their futures develop."
YPI was introduced to Scotland by The Wood Foundation in 2008 and additional funding support in Aberdeen and Aberdeenshire is provided by BP.
The active citizenship programme is active in nine Aberdeen schools, 15 Aberdeenshire schools, nine Moray schools and 26 Highland schools which will contribute almost £180,000 to local charities this academic year.
Lynsey Brosnan, YPI national coordinator, added: "Creativity; engagement and understanding of the cause, alongside providing a sound business case of what the £3,000 will achieve, are the main factors considered when deeming the winners of a YPI final.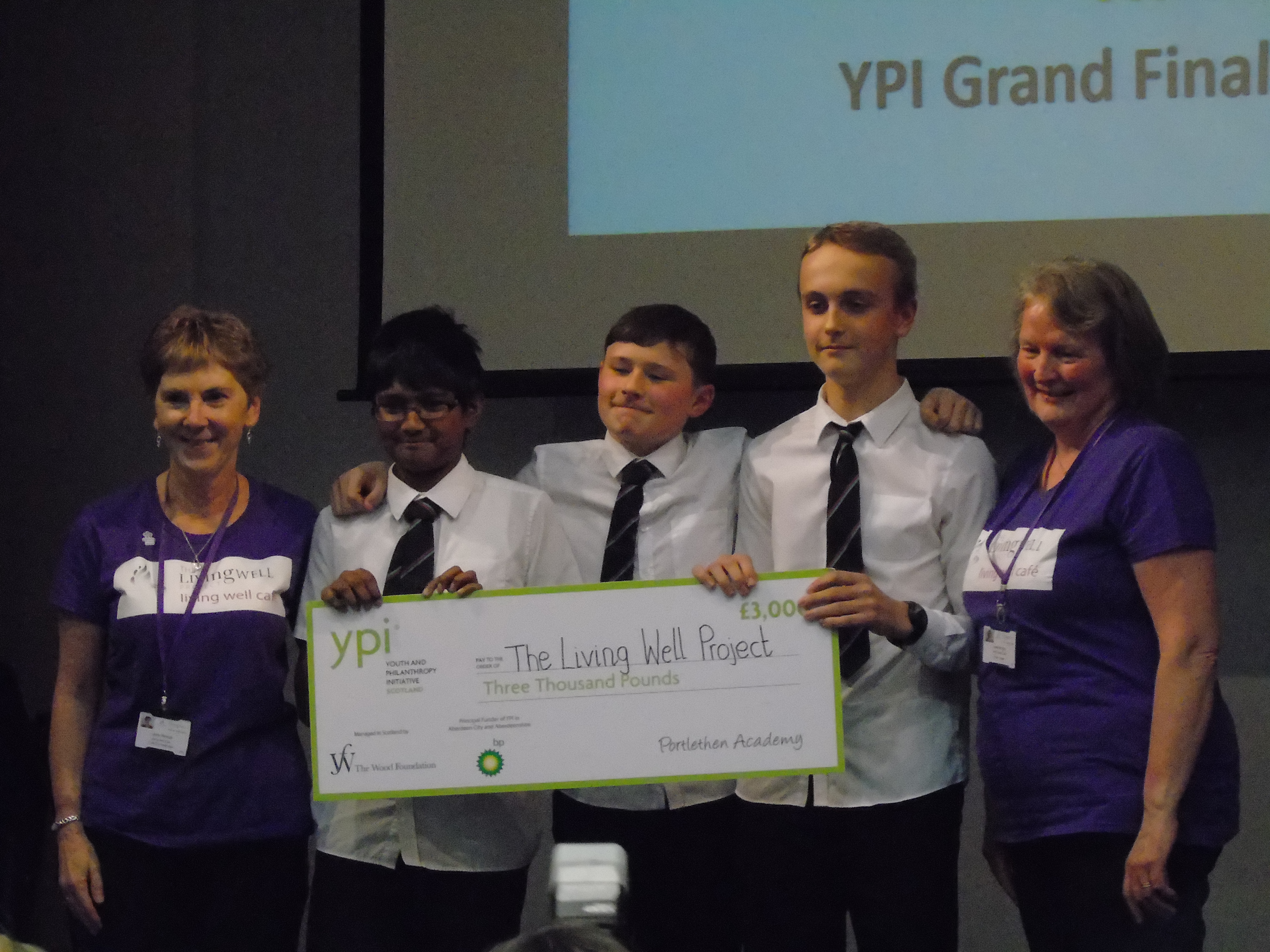 "Sajan, Jack and Finlay brought all of these elements to the fore with their impressive presentation.
"Each of the finalists should be proud of what they have achieved and we hope this is only the beginning of their philanthropic journeys."
To find out more at the Living Well Project, email cafe@thelivingwellproject.org.uk.
To find out about YPI, click here
Husband of Eastenders legend Dame Barbara Windsor praises Portlethen pupils as he sheds light on star's battle with Alzheimer's
The husband of EastEnders legend Dame Barbara Windsor penned a poignant letter to the Portlethen Academy pupils ahead of the competition final.
Scott Mitchell wrote: "I wanted to drop you all a note to say how impressed I am that you guys have chosen to do a presentation on The Living Well Cafes in your area.
"I told Barbara about it and she thought it was incredible that young men such as yourselves would take the time and feel the compassion to look into a subject that many other young people may choose to ignore."
Mr Mitchell announced on May 10 last year that his wife – one of British film and television's most beloved actresses – had been diagnosed with Alzheimer's in 2014.
This month he revealed she could no longer recognise him and now requires 24-hour care.
In his letter, he told the north-east youngsters: "As a carer myself to Barbara, who has Alzheimer's, I understand the importance of people living with this illness and their carers to have somewhere to go and feel a part of something, without the pressure of knowing they are in normal social surroundings.
"It can be so confusing and frightening for the person who has the condition to suddenly be out in everyday life and get a moment of not knowing where they are or what to do.
"The cafes sound like they take all that pressure away for the time they are there and of course even if the person forgets they have been there, it is most likely they will be having a fantastic time in the moment.
"It can feel very lonely for carers also.
"They will have to adjust their own lives to take care of the family member or loved one and they too need support and help.
"What you are doing is so important and I hope your fellow pupils take the time to look at your presentations and maybe be more aware of what it is like to experience a family member or friend one day who might get Dementia.
"Barbara said I should tell you all to feel very proud of yourselves and she thanks you for spreading the message and awareness of the difficulties of living with Dementia and Alzheimer's for everyone affected by it."