Aberdeen to Africa: Woman finishes 9,000 mile Morris Minor road trip in memory of her late father
An intrepid New Zealand woman has completed an epic six-month journey driving a 1958 Morris Minor from Aberdeen to Cape Town in South Africa in remembrance of her father.
Laura Morrison embarked on her "trip of a lifetime" from the Granite City back in June last year in a bid to raise £15,000 for Cancer Society research.
The expedition is something she and her father Neil, who is from Aberdeen, had dreamed of embarking on together but he died just over two years ago, aged 62, following a battle with melanoma.
The 35-year-old reached her destination on Saturday after being escorted to the South African city by the local Morris Minor club. She announced her arrival on Facebook with a beer in hand on the Cape Town sea front posting a love heart emoji and said: "CAPE TOWN!"
"This is an emotional day – it's been a long time coming," said Laura.
"It was my dad's dream to drive from his birth city to Cape Town as he had a love of Africa but unfortunately he never got to realise that dream.
"This was something I always wanted to do as well, so I guess I'm doing it for him and me, and to raise as much money as I can for cancer research."
The Journey
Laura, who was born in Aberdeen, set out from her now home of Picton in New Zealand – catching a ferry she travelling up to Auckland before shipping her car to the north-east of Scotland.
Her blue 1958 Morris Minor, which was passed on by her dad, is emblazoned with the slogan "Morri 2 Africa" and the logo for the Cancer Society.
The self-funded journey had Laura motor through 14 different countries across Europe and Africa including Spain, Tanzania and Botswana before arriving in Cape Town in South Africa.
Although the driving is now over the fundraising certainly isn't. Laura has smashed her target of £15,000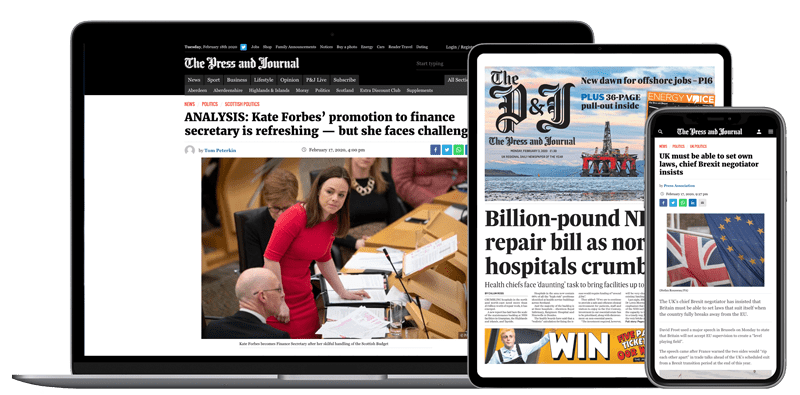 Help support quality local journalism … become a digital subscriber to The Press and Journal
For as little as £5.99 a month you can access all of our content, including Premium articles.
Subscribe