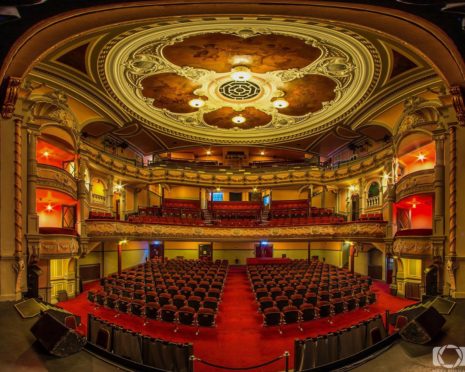 Theatre bosses in Aberdeen are preparing for a huge Hogmanay event after helping tens of thousands of people from across the world – including Afghanistan – bring in 2019.
Revellers in 43 countries – including British embassy staff, North Sea oil rig workers and armed forced personnel in Afghanistan – tuned into the Tivoli's live stream of entertainment on December 31.
Others as far afield as Ethiopia, Costa Rica and the Cayman Islands also enjoyed the range of entertainment beamed live from the historic Guild Street theatre.
Bosses took a modern approach to the festivities by laying on a spread of traditional Scottish music and dance followed by performances of indie rock and pop.
Hogmanay Live was more than two years in the making, requiring significant investment and support from firms including Walkers Shortbread, Northlink Ferries, Apache and Vodafone Gigafast to beam the festivities across the globe.
The theatre now has a five-year plan in place for how it can use its new camera, transcoder and streaming technology to bring live entertainment to the masses.
And the set-up is so advanced it has the power to stream video to 50 million people simultaneously – almost equivalent to the population of Scotland 10 times over.
A Tivoli spokesman said: "Two years ago we were wondering what Charlie Chaplin would think of the Tivoli as it is today.
"And we realised that, while it has this great history, it has to move forward with the times.
"So while we've made sure the Tivoli is still traditional, we need to look into modern things and how they're changing."
While the official viewing figures are still being calculated organisers say Hogmanay Live reached 43 countries, with messages of support flooding in from as far afield as Singapore and Russia.
One of these was from the Canadian family of Mary Webb, who wrote The Northern Lights of Old Aberdeen – prompting the Tivoli crowd to serenade the watching Torontonians with a rendition of the tune.
The theatre spokesman added: "Hogmanay Live is a long term investment for us.
"We've invested in all of this equipment and we're working on a big announcement in the next few weeks to show that we're going to be making this even bigger and better."