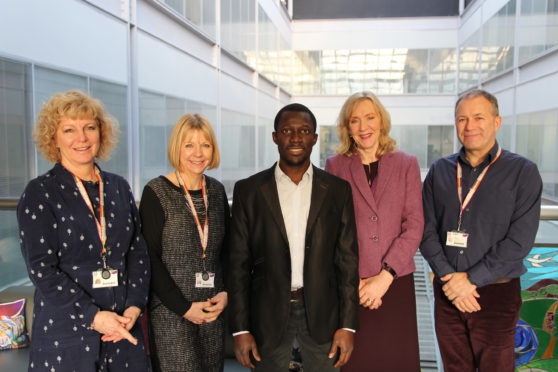 The Robert Gordon University (RGU) in Aberdeen has recruited two international researchers to delve into the aspects of ageism.
The school of nursing and midwifery has welcomed Abodunrin Aminu this week, and are expecting Ghulum Nasir next month.
They will work with EuroAgeism, an international team dedicated to the training of a new generation of early career researchers in the field of ageism.
RGU will work alongside partners in the Netherlands, Sweden, Switzerland, Ireland, Poland and Israel.
The proposed research is a direct response to the European Commission's Active and Healthy Ageing initiative, with an overarching goal to improve the quality of life of older people.
Professor Angela Kydd will lead leading the university's work.
She said: "By pursuing 15 research projects, we aim to explore ways to improve the active participation of older adults in the workforce, address ageism in relation to goods and services, and promote an age-friendly society, which helps older adults realise their full potential.
"These findings will then be disseminated to policy stakeholders and the general public, to decrease ageism in everyday life, in clinical and in social practice."