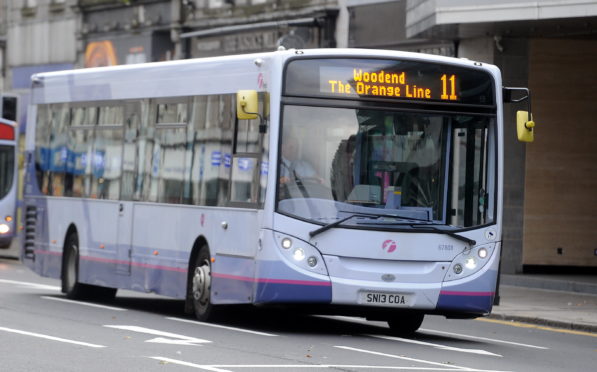 An Aberdeen-based bus company has been slammed with a £50,000 penalty after admitting a "catalogue" of service failings.
First Aberdeen admitted they had encountered "difficulties" last summer and apologised to their customers for the shortfalls at a hearing in the city yesterday.
Traffic commissioner for Scotland, Joan Aitken, spoke to the public who came to the hearing, explaining that the large number of people attending meant they had to move to the larger main council chamber.
Mrs Aitken impressed the point that an efficient bus service was as "essential as a GP surgery" to many people and that she was also "that little lady at the bus stop" who might be wondering when the next bus would arrive.
---
>> Keep up to date with the latest news with The P&J newsletter
---
She added: "Bus services are precious – they allow people to go about their daily lives.
"I deal with bad people – I'm not saying First Aberdeen are evil or bad; but something has gone wrong.
"In May I wrote to First Aberdeen to ask why they were pulling buses out of service due to insufficient drivers and asked if there was any substance in this – I had heard on the grapevine that something was agley.
"Bus Users Scotland was also monitoring the situation."
The details of the report produced by the independent traffic monitoring was not made public, but Mrs Aitken also highlighted the need for better communication.
"There is a bit of a Bermuda Triangle," Mrs Aitken remarked, adding: "The real-time information should be updated for people waiting at stops – or people may think you are liars.
"There has been admission from First Aberdeen that there have been deficiencies – and because they have made this admission and apologised I am not going to revoke their licence, nor curtail.
Aberdeen bus services threatened after drivers quit following pay dispute
"But I will impose a section 39 penalty of £50,000; which is payable within 28 days."
Speaking after the hearing, Stagecoach managing director Andrew Jarvis said it had been a "fair decision" and added: "We are trying to put 2018 behind us and move forward to 2019.
"We were brought up because we failed to operate some journeys through the summer of last year, primarily in August and September."
The bus operator had blamed a large drop in staff numbers for its service shortfalls.
Last year was a turbulent year for the bus company, following a lengthy dispute over changes to drivers' terms and conditions which resulted in strike action in May.
And in October it announced that some evening bus services would be scrapped, with routes or timings changed on another four services, due to low passenger numbers.
Bucksburn resident, June Marshall, 75, accosted Mr Jarvis after the hearing about her local First Bus route which she described as a "waste of time" and further berated the company's "awful" service.
Mr Jarvis assured Mrs Marshall that he was doing everything he could to make the service better.
Bus Users Scotland spokesman Greg Mackay said: "We submitted a report to the Traffic Commissioner following monitoring in Aberdeen. We found a catalogue of issues including incorrect information; service failings and operations failings.
"We are aware that First Bus is experiencing staffing issues at the moment and our feedback from the Aberdeen area is still ongoing. "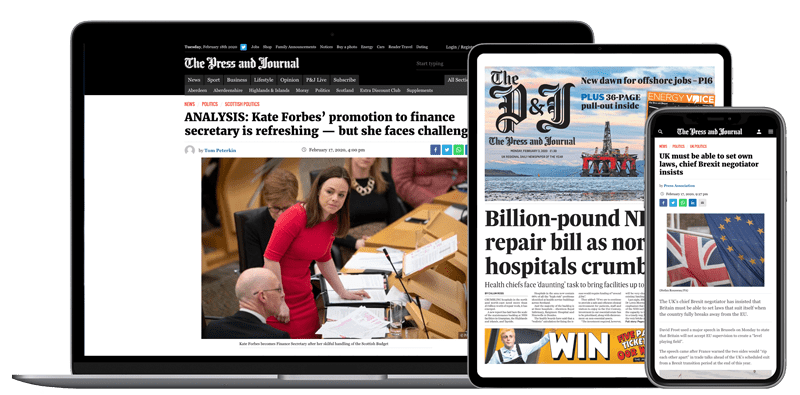 Help support quality local journalism … become a digital subscriber to The Press and Journal
For as little as £5.99 a month you can access all of our content, including Premium articles.
Subscribe