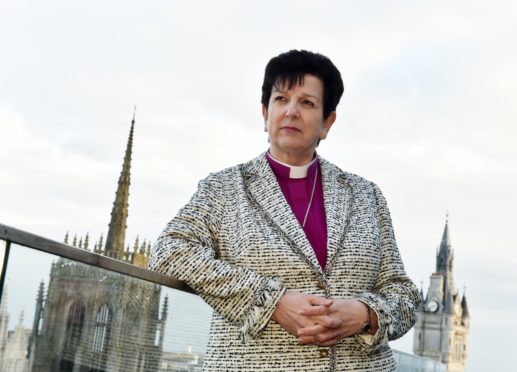 Aberdeen's Episcopalian Bishop has said she will not block a north-east congregation's efforts to break away- but does pray for a change of heart.
Speaking exclusively to the Press and Journal yesterday, the Rt Rev Anne Dyer, the Bishop of Aberdeen and Orkney at the Scottish Episcopal Church (SEC), called the decision to leave the SEC by Westhill Community Church "a tragedy".
Last week the congregation voted to break away in a long-running row over the "future trajectory" of the church, including the decision to allow priests to officiate at same-sex marriages.
Westhill's Rev Ian Ferguson said the decision made was "heartbreaking" but that they planned to continue being "Orthodox Anglicans".
Bishop Dyer said that the break-away would prove complex and "costly" and a number of issues over the ownership of the building and the charity status would have to be resolved.
She said: "It's tragic when there is any kind of division in the church.
"For a congregation to decide to leave – something that rarely happens – is very saddening.
"There is a way forward but it is really complicated and there are obstacles that have to be overcome along the way.
---
>> Keep up to date with the latest news with The P&J newsletter
---
"I did say when I visited that I hoped that they would stay and that I and their many, many friends in the diocese wanted them to stay.
"But I also told them that if they decided to go that I would honour that decision.
"I knew that they would want to take their building with them.
"I'm not going to block it.
"For me this is a church that is much loved in its community and serves its community really well, so although they would no longer be part of us as far as I can see they are part of the body of Christ and I would want them to function as well as they can in the place that they are.
"I think the decision the congregation of Westhill have come to is that the breadth of the SEC) is too broad for them now.
"That doesn't relate to doctrinal issues – it doesn't relate to what we think about God and Jesus are like – it's about how we live in the modern world and about gender and sexuality.
"We will set off into a process where we are imagining the end is separation but if at any point during that journey they were to have a change of heart then I would say "hallelujah".
"It would mean that we would have to work hard at the diversity but they are so welcome. And they will be so missed because they are so loved.
"I think the same-sex marriage issue might be seen as the last straw. It shows the kind of general direction the church is now headed in, which I would describe as inclusive and welcoming."
Bishop Anne did add, however, that unlike the Church of Scotland, which saw numerous divisions over the issue of gay clergy, she did not expect any further splits in her diocese.
Yesterday, the Bishop lead a service at St Machar's Cathedral with Roman Catholic Bishop Hugh Gilbert and the Church of Scotland's Rev Barry Dunsmore to mark he week of prayer for Christian unity.
She added: "We might be having internal difficulties in my diocese but between churches – denominations which have historically been separate – we are doing our best to come together."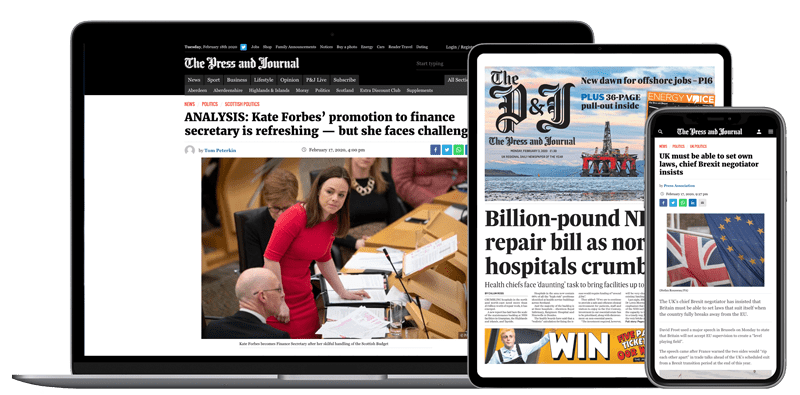 Help support quality local journalism … become a digital subscriber to The Press and Journal
For as little as £5.99 a month you can access all of our content, including Premium articles.
Subscribe