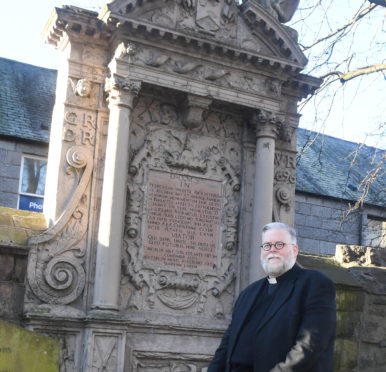 A 300-year-old memorial to a noted Aberdeen merchant and his family will undergo improvements after suffering decades of neglect.
Rickart's Memorial backs onto the west wall of St Nicholas Kirkyard in the city centre and stands more than 14ft tall.
The sandstone monument was erected in 1696 by William Rickart as a tribute to his parents, George and Janet.
George Rickart, who died in 1650, was a merchant in the city and held the Lairdship of Auchnacant Farm in Foveran.
---
>> Keep up to date with the latest news with The P&J newsletter
---
William Rickart was a merchant and country gentleman with no children, and on his death his death in 1749 he left a "considerable sum" to the city's poor as well as an endowment for the upkeep of the Rickart Tomb.
But now, 320 years on, it is up to Aberdeen City Council to ensure that the monument remains in good condition and plans to refurbish it have now been formed.
The authority has proposed a programme of repairs for the memorial, including replacing flaking paintwork where needed, should consent for work on the historic monument be granted.
A specialist architecture firm based in Edinburgh recently carried out a study on the tomb and found that it has "suffered neglect for a considerable period of time".
But though the experts from Graciela Ainsworth believe that the peeling paint may have caused the sandstone "a degree of deterioration", an assessment suggested that the stone "appears" to be in reasonably good condition.
The report stated: "Plant roots will have undoubtedly disturbed the pointing mortar, allowing water ingress into the structure.
"The upper areas also exhibit infestations of organic growth, in the forms of lichens and mosses, allowing water collection.
"The tree adjacent to the right side overhangs the memorial with branches that, in time, may cause stress to the structure.
"Although generally structurally sound, there are areas of missing stonework and
vegetation which if left will cause further, accelerated decay."
The council is unable to divulge how much the work may cost as the project is yet to be put out to tender.
The Aberdeen Journal recorded that John Rickart "is to be interred with all decent solemnity at the Burial place of his Ancestors in the Churchyard of Aberdeen" in 1749, although his name is not included on the lair stone.
Reverend Stephen Taylor, who presides over the Kirk of St Nicholas, last night welcomed the improvement efforts.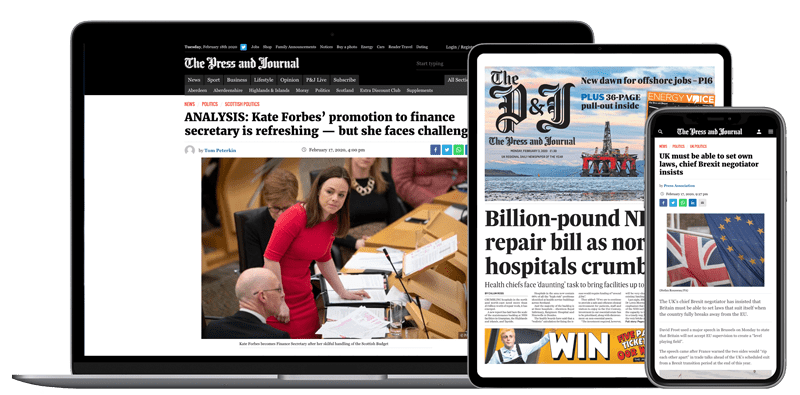 Help support quality local journalism … become a digital subscriber to The Press and Journal
For as little as £5.99 a month you can access all of our content, including Premium articles.
Subscribe