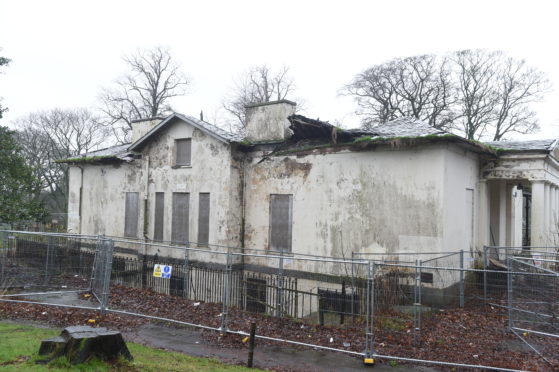 A former Aberdeen councillor turned history group leader has said the local authority should have upgraded a crumbling Archibald Simpson designed building when the city had the money.
Concerns have been raised for the future of A-listed Westburn House, in Westburn Park, which has lain empty for nearly two decades and is in a state of disrepair with the roof starting to cave in following recent harsh weather.
The structure, which was built in 1839, was designed by the renowned architect Archibald Simpson, who was behind some of the city's most famed buildings.
Now former SNP councillor John Corall, who is chairman of Aberdeen History Society, said the council should have funded its renovation during more prosperous times.
Mr Corall, a former member for the Hazlehead, Queens Cross and Ashley ward, said the city had allowed historic buildings to be demolished in the past and now fears for the future of Westburn House.
He said: "The council has form when it comes to ridding itself of problem buildings.
"There was Mar's Castle near the top of the Gallowgate close to the Port, circa 1400 and demolished in 1897, allegedly to alleviate traffic congestion. It bore a striking resemblance to Provost Ross's House on Shiprow.
"And also Crimonmogate's House – the first house on Union Street. It was designed by John Smith in 1810 but the building was demolished in the early 1960s for shops. Even the nearby Music Hall was at high risk.
"Provost Skene's House was only saved from demolition in the 1960s or thereabouts by the intervention of the Queen Mother. Westburn House has had a long lingering decline into dereliction."
Mr Corall said money could have been spent on the upkeep of the building before budget cuts were enforced.
He added: "It was habitable and had been used but it did require a fair amount of work done to it.
"The council even tried to give it away for £1 but still no-one was willing to take it on. They had a duty however to make the listed building wind and watertight that they obviously failed to do.
"The loss of Westburn House would be a sad reflection on Aberdeen."
The council declined to comment on Mr Corral's views.
When concerns were raised to the council earlier this month, a spokesman said: "We carried out a structural inspection of Westburn House in November and we are currently working to develop an appropriate strategy for the building."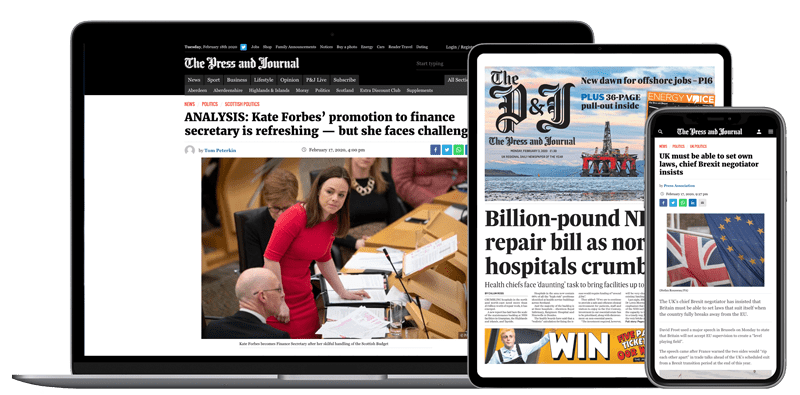 Help support quality local journalism … become a digital subscriber to The Press and Journal
For as little as £5.99 a month you can access all of our content, including Premium articles.
Subscribe