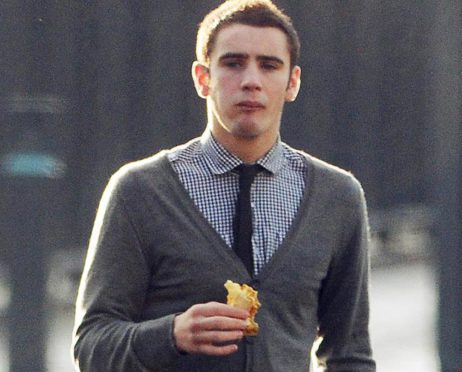 A north-east man who served time behind bars for a brutal assault on a rugby player has just been jailed again for abusing his partner.
Christon Mackie attacked New Zealander Aparangi Hemara in December 2010 and along with his brother Aaron gauged his eye out.
He was jailed for six years at Edinburgh High Court and was released in 2013.
The 29-year-old struck up a relationship with a woman in October four years later.
He first attacked her in January last year when he returned from a pub, grabbing her hair, dragging her to the front door of a property and shouting abuse.
Mackie locked her outside and refused to let her back in to get her car keys.
He attacked her with such force that she was left unable to lift her right arm and stopped her going to a hospital.
Later that day he dug his fingers into her injured shoulder, kicked her and restricted her breathing.
He carried out later assaults in February, June and July and in May this year he knocked on the window of her grandfather's property where she was staying with a lighter in his hand and told her he would burn it down if she did not let him in.
He admitted a charge of threatening behaviour between January and June last year as well as five charges of assault during an earlier appearance in Aberdeen Sheriff Court.
Mackie also confessed to two charges against another partner.
In April 2016 he grabbed her from behind and pushed a necklace into her skin.
And in June last year, after the relationship had ended, he threw a pie at her.
Mackie returned to court yesterday to be sentenced and his lawyer said he had struggled to cope with relationships after getting out of jail.
He was jailed for two years.